The face without makeup of actress Han Ji Min in JTBC Monday and Tuesday drama series Padam Padam… The Sound of His and Her Heartbeats has been exposed in a series of photos, and its innocent charm attracted attention of many viewers.
The scenes in the photos are the scenes of Han Ji Min appeared without makeup after washing her face, and she looked even more fresh and elegant withot any makeup. Other actresses apply makeup even when filming sleeping or washing face scene, which violates the nature of the scene, but Han Ji Min didn't hesitate to act without makeup public for the drama to play the role of Jung Ji Na.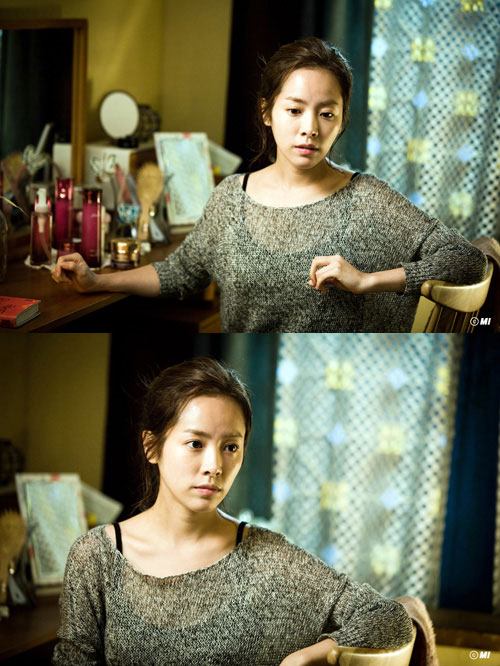 In the drama, Jung Ji Na becomes indifferent and haggle over every ounce after suffering childhood trauma. In the photos made public this time, the Ji Na without makeup with fresh and brilliant bright pupil was demonstrating a complete different charm than before. Han Ji Min who stresses both beauty and acting will continue to show feminine gentleness in the future series of drama, is bound to capture the hearts of many male fans.
The spark of love will bloom soon between Kang Chil (played by Jung Woo Sung) and Ji Na in Padam Padam drama, drawing viewers' attention.