The acceptance speech of actor Han Suk Kyu which was full of philosophy charm is becoming a discussion topic.
On the 2011 SBS Drama Awards held on December 31, 2011 at the SBS studio hall, Hak Suk Kyu won the Daesang (Grand Price) Award through his comeback to small screen project after 16 years, A Tree with Deep Roots (Deep Rooted Tree). In his acceptance speech, he said, "What's most important to actor is script, if there is no original author and two scriptwriters, then there can't be Deep Rooted Tree this drama. Second important is stage. The third is audience. I express my most sincere thanks to viewers and friends who always support and care about me."
He added, "In the past I used to believe that I just need to do a good job, and that's enough. But during the acting process, I recognize the importance of my colleagues. This is not a saying out of courtesy, but I feel that I am receiving this award in place of my colleagues."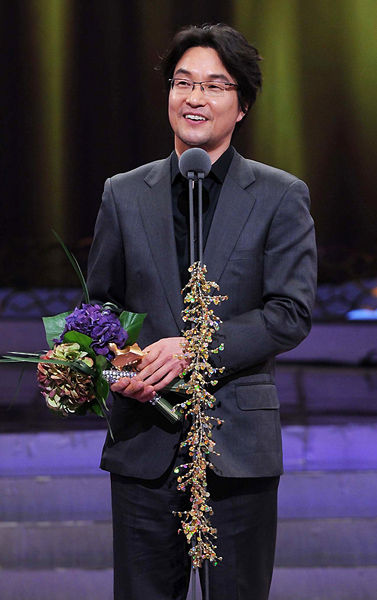 Netizens also congratulates him, "Acceptance speech is the level of King Sejong the Great," "Sincere congratulation," and so on.
via Chosun