Your Rating
Happy Just Fine (or Good As Long As Happy or Happy is Enough or Be Happy) with its official Chinese title of "快乐就好" is a song by Hagen Troy Tan (陳孟奇) which is also one of the insert songs in Singapore TV drama series Bountiful Blessings. The song was released in his 2009 album "Hearts of Praise & Worship" (全心敬拜讚美).
Happy Just Fine (快乐就好) Music Video (MV)

Another official MV for Good As Long As Happy – the 321 Back to School version.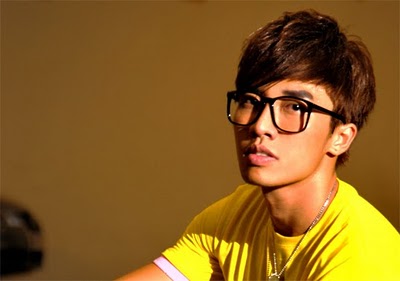 Happy Just Fine (快乐就好) Lyric
昨天我心血来潮 想问你过得还好
默默地为你祷告 希望你快乐就好
如果你可以熬成药
恨不得把你吃掉 把烦恼除掉
就算不能这样到老
你应该知道 今天 明天 每一天
想念你)一点都不疲劳
梦里有你的微笑
甜的让我的青春在起毛躁
我重新把爱情素描
你的轮廓更加美妙(我不要你再逃)
你快乐就好
You're The Only One For Me,
Baby Baby Can't You See,
You're The Only One I Need,
Oh Yeah Yeah Yeah Yeah Yeah
So Help Me Now,
Just Tell Me Now,
Do You Feel The Same?
La~La La La~ La La La~
昨天我心血来潮 想问你过得还好
默默地为你祷告 希望你快乐就好
如果你可以熬成药
恨不得把你吃掉 把烦恼除掉
就算不能这样到老
我爱你)你应该知道 今天 明天 每一天
想念你)一点都不疲劳
梦里有你的微笑
甜的让我的青春在起毛躁
我重新把爱情素描
你的轮廓更加美妙(我不要你再逃)
你快乐就好
You're The Only One For Me,
Baby Baby Can't You See,
You're The Only One I Need,
Oh Yeah Yeah Yeah Yeah Yeah
So Help Me Now,
Just Tell Me Now,
Do You Feel The Same?
Dar Dar Dar Dar Dar Darrrrr
Dar Dar Dar Dar Yeah
Dar Dar Dar Dar Dar Darrrrr
Dar Dar Dar Dar Yeah
一点都不疲劳
梦里有你的微笑
甜的让我的青春在起毛躁
我重新把爱情素描
你的轮廓更加美妙(我不要你再逃)
你快乐就好
You're The Only One For Me,
Baby Baby Can't You See,
You're The Only One I Need,
Oh Yeah Yeah Yeah Yeah Yeah
So Help Me Now,
Just Tell Me Now,
Do You Feel The Same?
Yes? No?
快乐就好
Happy Just File (快乐就好) Lyric English Translation
Yesterday I have a sudden impulse, want to ask if you live well
Silently praying for you hope you happy just fine
If you can be boiled as medicine
Cannot wait to eat you to get rid of the trouble
If cannot this way to the old
(I love you) You should know that today tomorrow everyday
(Miss you) Do not fatigue
Dream has your dream
So sweet until my youth is irritable
I re-sketch the love
Your outline is even more beautiful (I do not want you to escape again)
As long as you happy
You're The Only One For Me,
Baby Baby Can't You See,
You're The Only One I Need,
Oh Yeah Yeah Yeah Yeah Yeah
So Help Me Now,
Just Tell Me Now,
Do You Feel The Same?
La ~ La La La ~ La La La ~
Yesterday I have a sudden impulse, want to ask if you live well
Silently praying for you hope you happy just fine
If you can be boiled as medicine
Cannot wait to eat you to get rid of the trouble
If cannot this way to the old
(I love you) You should know that today tomorrow everyday
(Miss you) Do not fatigue
Dream has your dream
So sweet until my youth is irritable
I re-sketch the love
Your outline is even more beautiful (I do not want you to escape again)
As long as you happy
You're The Only One For Me,
Baby Baby Can't You See,
You're The Only One I Need,
Oh Yeah Yeah Yeah Yeah Yeah
So Help Me Now,
Just Tell Me Now,
Do You Feel The Same?
Dar Dar Dar Dar Dar Darrrrr
Dar Dar Dar Dar Yeah
Dar Dar Dar Dar Dar Darrrrr
Dar Dar Dar Dar Yeah
Do not fatigue
Dream has your dream
So sweet until my youth is irritable
I re-sketch the love
Your outline is even more beautiful (I do not want you to escape again)
As long as you happy
You're The Only One For Me,
Baby Baby Can't You See,
You're The Only One I Need,
Oh Yeah Yeah Yeah Yeah Yeah
So Help Me Now,
Just Tell Me Now,
Do You Feel The Same?
Yes? No?
Happy just fine