The Korean actress Kim Ye Jin had boldly revealed her hidden charm during the production press conference held on afternoon of September 28th, 2011, at CGV Wangsimni, Seoul, for OCN drama series Vampire Prosecutor.
When she was asked about what is her charm and what is the secret technique to tackle guys, Kim Ye Jin laughed and said, "The shape of my buttock is heart, people who saw it says it's very cute, but I can't show off now, so it's pitty."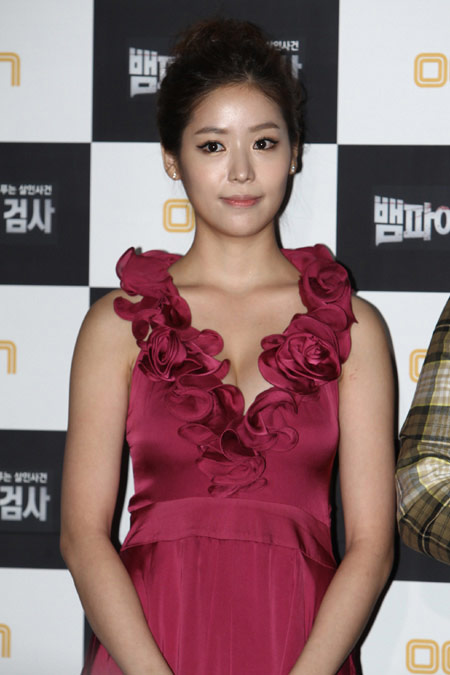 Kim Ye Jin also unscrupulously revealed the secrets to seduce the men. She said, "Firstly need to know how to drink. Because I drink a lot, so I can let the other party to drink a lot to seduce him." She continued, "In the drama I will also advise Yun Jung Hoon to drink." Her speech has attracted everyone's attention.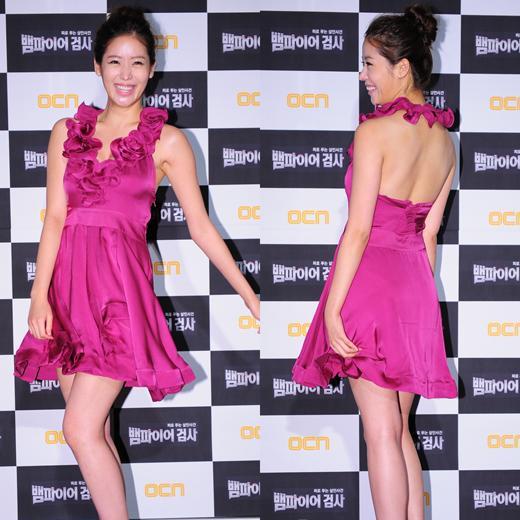 Kim Ye-jin plays a sexy female coroner who has a crush on Yun Jung Hoon. And in fact, she wore in deep pink dress with deep-V neckline and bare back that revealed her sexiness.
via Sports Chosun