The trend of cable TV drama series is young female audience-oriented.
According to data of AGB Nielsen Media Research agency, KBS Drama channel's Glowing She (Shining Girl) debut episode on January 7th, 2012 achieved the highest momentary ratings of 1.04%, confirming the popularity of TV series on cable TV. The benchmark of success for drama broadcast on cable TV is normally around 1%, thus the debut of this drama is considered quite smooth.
Especially for the momentary ratings for the category of 10+ years old and 20+ years old female are 1.15% and 1.19% respectively. The record allows Glowing She to successfully debut with flying color. The popularity that did not been predicted by the newspapers during this period is because of the viewership ratings of cable dramas is leading by young female viewers. In fact, if the average ratings of the drama exceeds 2%, the high amount of female viewers will cause ratings to further go up. For example, the rating for the final episode of Flower Boy Ramyun Shop went up because of the momentary ratings of 20+ years old female that exceeded 3%. So does for Padam Padam… The Sound of His or Her Heartbeats.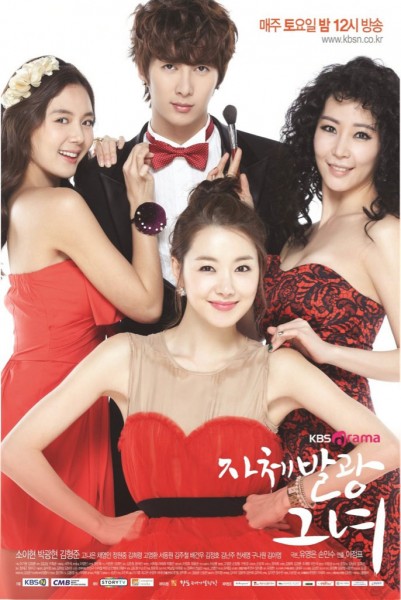 On the other hand, Glowing She is centered around a broadcaster to tell the story of Jun Ji Hyun (So Yi Hyun) who is encountering obstacles and chasing love alone.