SBS TV series History of Salaryman (Salaryman Cho Han Ji) closed its curtain by recording the highest ever audience ratings record.
According to statistics of AGB Nielson media research agency on March 14th, 2012, the final episode (episode 22) of SBS' Salaryman Chohanji broadcast on March 13th, 2012 scored the rating of 21.7%. Although the premiere first episode of the series scored only 8.7%, but the ratings have since steadily increased, eventually came to an end by virtue of its own highest ratings.
In the last episodes, all protagonists have a happy ending. Yoo Bang (Lim Bum Soo) and Baek Yeo Chi (Jung Ryu Won) give birth to a daughter after married, and Yoo Bang also becomes the president of Chun Ha Group. While Hang Woo (Jung Gyu Woon) who has always wanting to revenged becomes a lover with Woo Hee (Hong Soo Hyun).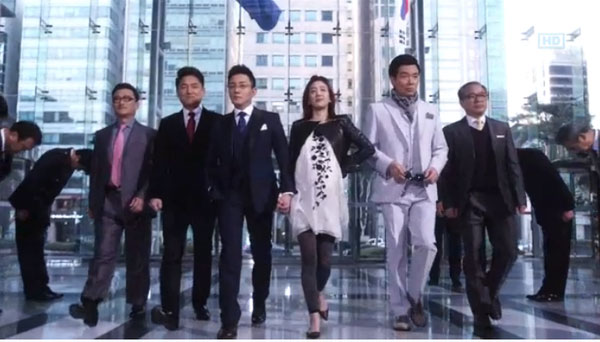 After the end of Salaryman Chohanji, Fashion King will debut on March 19th, 2012.