Singer Hong Jin Young made public her intimate photo with Ahn Jae Wook.
In the MBC 50th anniversary special planning drama series "Lights and Shadows", Hong Jin Young plays the role of singer Ji Ae with excellent singing skill. Her straightforward and full of coquetry dialect performance attracted the audience's attention.
Hong Jin Young published her intimate photo which was taken together with Ahn Jae Wook, who plays the role of Kang Ki Tae in the drama, during the rest time from filming.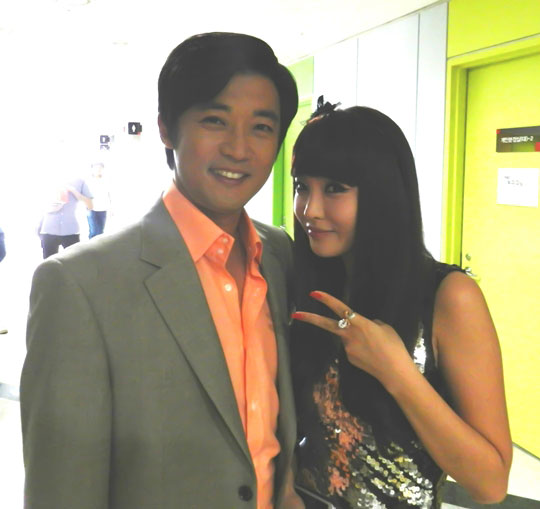 In order to have more natural performance, Hung Jin Young would ask Ahn Jae Wook for advices on acting whenever free during the interlude in filming, playing well the role of creating the atmosphere on the filming set of "Lights and Shadows".
On the other hand, the formation of triangular relationship between Hong Jin Young, Hye Bin played by NarSha, Jo Tae Soo played by Kim Roe Ha is bringing interest and joy to the audience.
via Nate