The actress Hwang Sun Hee who is starring in KBS2 drama series Wild Romance published her selca of holding the script.
Recently, Hwang Sun Hee wrote on her me2day account, "Feel very happy while shooting the Wild Romance." And she continued, "Only few filming remaining, please support."
In the photo, Hwang Sun Hee was holding the script during the standby to shoot the TV series, smiling gently. The fair skin is very attractive forcing people to sit up and notice.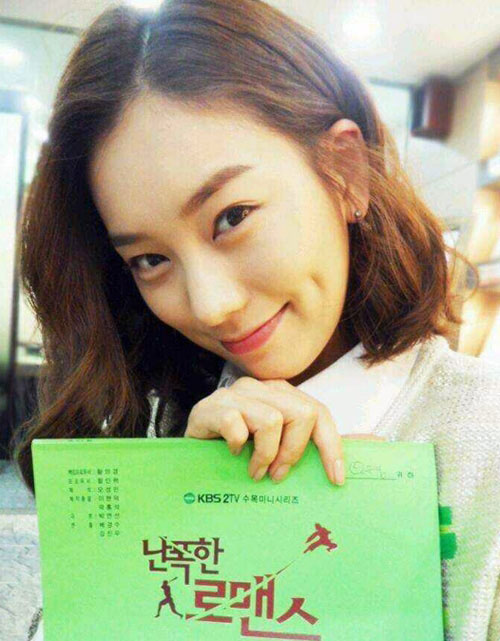 Hwang Sun He is playing the role of Oh Man Suk's wife in Wild Romance, the cute and adorable personalty has attracted the attention of viewers.
On the other hand, in addition to Wild Romance, Hwang Sun Hee was playing villain in City Hunter and Sign, the dignified acting allowed her to establish herself as a rising star.
via Star News