Goo Hye Sun, the lead actress in The Musical, looked shy and embarassed when she appeared in the Sailor Moon cosplay costume in the middle of the street in the premiere episode of the TV drama series. And indeed, the Sailor Moon scene has attracted lots of attention.
In The Musical, Goo Hye Sun tries all her best to achieve her aim to become a musical actress. She dressed as Sailor Moon and dance on the street as part of part time work to promote a cafe, after been tricked by Sa Bokja (played by Park Kyung Lim) to do so to improve her musical skill. Sa Bokja has faked she was a musical actress returning from New York, and has baited Go Eun Bi with free musical lessons, where the part time job as Sailor Moon is one of the random lesson.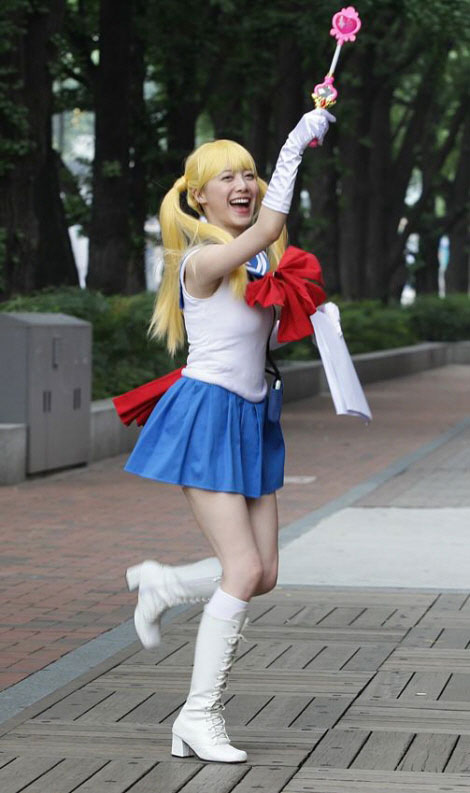 Viewers particularly adores the Goo Hye Sun when she spinned the magic wand. They commented, "Goo Hye Sun was so cute today!" and "Wow, her transformation was so adorable!"
The Sailor Moon scene had actually been shot in end of July 2010.
Watch the part of The Musical episode 1 which showed Goo Hye Sun in Sailor Moon comic costume.