Hyun Bin has been named as the brightest actor of 2011.
On December 21st, 2011, according to a poll conducted by Korean Gallup from November 18th to December 7th which 1,728 people of over the age of 13 participated, Hyun Bin took the top position with 9.2% of support votes.
Hyun Bin has won the hearts of many female viewers through his role in SBS's Secret Garden which is full of passion to love.
Hyun Bin ranked fifth in 2010's poll when the Secret Garden has just started the airing. And in 2011, he climbed to the 1st place, an evident that Secret Garden syndrome is still growing and flourishing.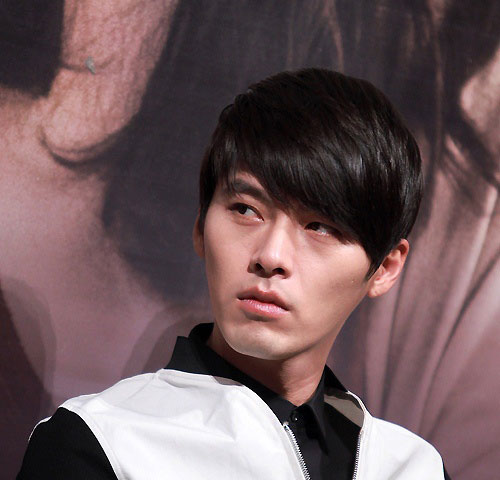 Ranked 2nd is Han Suk Kyu from SBS's Tree with Deep Roots (Deep Rooted Tree) with 7.1% of the votes, while Kim Tae Hee of MBC's My Princess took 3rd position with 7% of the votes.
Soo Ae who played the role of Lee Seo Yeon who is suffering from Alzheimer's disease in SBS's A Thousand Days' Promise took the 4th position with 6.7% votes, and Jang Hyuk who is also from SBS's Deep Rooted Tree took 5th position.
Next up are Go Doo Shim (6th), Song Joong Ki (7th), Lee Soon Jae (8th), Lee Seung Gi (9th), and Kang Boo Ja (10th).
Korea Gallup has been conducting the poll for "People of the Year" survey since 2005, and has high credibility. In 2010, the brightest actor of the year was won by actress Ko Hyun Jung from SBS's Daemul.
via Nate