The shocking photos of the King Lee Hwon (Kim Soo Hyun) in MBC drama series The Moon Embracing the Sun been killed by eunuch attendant Hyung Sun (Jung Eun Pyo) is making the round in the Internet.
As the story goes so far, most audience is anticipating the rebellion by Yang Myung (Jung Il Woo), so who would expect the traitor is actually Hyung Sun? To make matter worse, Woon (Song Jae Rim) is seen looking at murder of Lee Hwon at the side to take place without taking action to protect the king, making him one of the conspirator.
But fear not. It's just another cute and funny behind the scene photos that were leaking out from the set.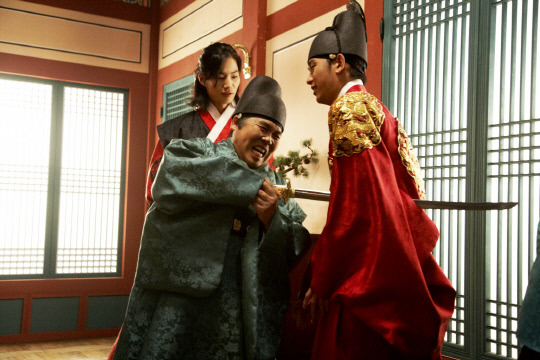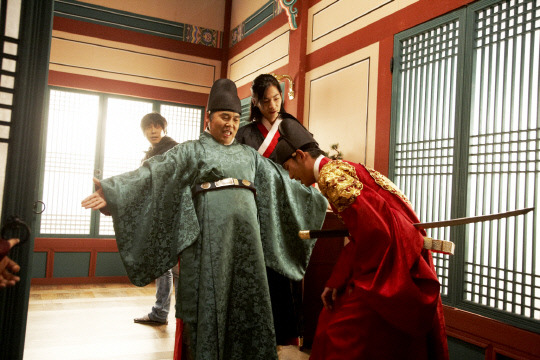 The photos have scared many netizens, who commented, "Why Woon never saves the king? Is he a sculpture?" "It's so funny," "The funny trio," "Hyung Sun is the ultimate joker," and so on.