Description and information for various characters and roles in MBC drama series The Moon Embracing the Sun (The Sun and the Moon):
Heo Yeon Woo (actress Han Ga In)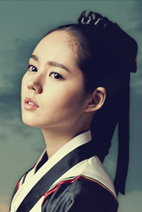 – Moon containing the sun
Heo Young Jae's daughter. Yeom's sister. Hwon's first love. She is like the clear sky after a rain shower. She is smart and bright. By chance, she became a palace servant and meets Hwon who is still a prince. She becomes Hwon's special friend, and he chooses to make her his crown princess. But she becomes stricken with a mysterious illness just days before her royal wedding ceremony and taken to her private home in her last remaining days. She closes her eyes in her father's arms. Eight years later, she wakes up to find herself as a Munyeo (female shaman) and has no recollection of her past…


Lee Hwon (actor Kim Soo Hyun)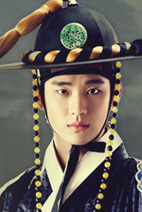 – Sun reaching for the moon
Prince Hwon. Handsome and smart. Overly confident. Used to be a troublemaker but takes an interest in scholarship with Yeom's help. He learns subjects that are fit for a king. He experiences love for the first time when he meets Yeon Woo, who also shows him the world outside the palace. But Yeon Woo suddenly falls ill and dies. So he reluctantly chooses Bo Gyeong to be his royal concubine. From then on, he matures into a king with an edgy personality. Cynical and aloof, King Hwon hardly ever smiles. He stays away from young concubines-in-waiting and even his own royal consort. Instead, he sneaks out of the palace to see the city. And one day, he meets a female shaman called Wol, who looks uncannily like Yeon Woo. This encounter makes him suspicion about the circumstances surrounding Yeon Woo's death eight years ago. So he begins to investigate the matter.


Prince Yang Myeong (actor Jung Il Woo)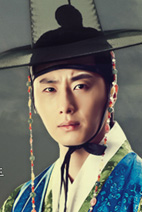 – Overshadowed by the sun
Born by the former king and concubine Park Hee Bin. As a prince, he is first in line to ascend the throne! He acts as if he does not care about anything while enjoying wine and food. He is a free spirit, but no one knows how hard he works to be entirely free from his destiny. He grew up in the shadow of Hwon and his father, the viceroy, also shunned him. He found solace in the home of a Heungmungwan Daejaehak scholar (Heo Young Jae). And he also met Yeon Woo at this scholar's home and developed a crush on her. But when she is chosen to be Hwon's crown princess and dies soon after, he becomes overcome with sadness. Eight years later, he is entangled in a dynastic struggle against Hwon.


Heo Yeom (actor Song Jae Hee)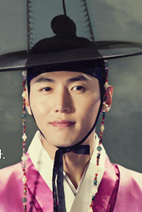 – Flaming flower with wilting petals
Eu-bin (King's son-in-law). High-ranking official and scholar (Yurokdaebu Yangcheonwi). Yeon Woo's brother and Hwon's teacher. All the female students swoon when he passes by because of his handsome looks. He is an unparalleled genius who also has human flaws. He is old-fashioned, dogmatic and emotionless. He is eccentric to a fault. He has a close friendship with Hwon who he mentored and later, when Hwon becomes the king, he becomes his loyal subject. After his sister Yeon Woo dies, he is ridden with guilt for introducing Yeon Woo to Hwon, because he thinks this led to her death.


Yoon Bo Gyeong (actress Kim Min Seo)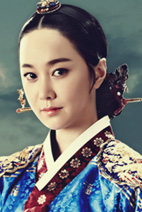 – Reaching for what is unattainable
Hwon's queen consort. Daughter of Yoon Dae Hyun. With a ladylike demeanor, she has a nice and warm personality on the surface. Most people in the palace are on her side. Despite the fact that Hwon showed no affection towards her and refused to carry on a family line, she harbors no ill feelings towards him. She merely smiles in front of King Hwon without displaying a hint of any hurt feelings. This is the image that she has carefully and painstakingly cultivated. As she is a crafty person who pulls all the strings behind the scenes, consolidating her power by influencing the royal court, winning over the king's allies, and basking in the adoration of those who serve her. When Yeon Woo dies, her wish to become Hwin's consort comes true. All along she thought Lady Luck was on her side. That is, until Wol appeares…


Woon (actor Song Jae Lim)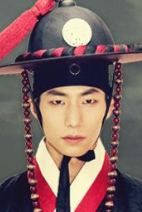 – Cloud containing the rain
Original name Kim Je Woon, a 23-year-old young warrior. He is the top swordsman in Joseon, the loyal bodyguard of Lee Hwon. Thus he is also called Woon-Geum (Cloud Sword). Whatever he does he looks picturesque, a sharp eye with a straight nose, more than six feet of the burly body, long hands and feet, always follows behind Hwon, stands in silence. In short, the absolute sense of presence. Coupled with best martial arts skills in eight provinces of Korea and outstanding intellect, is a perfect man. Abused by his mother, and gets lowly status as he was born by concubine of a nobleman. Instead, he receives the care of the official wife of his father. Later, through Yeom and Yang Myeong, he feels the deep friendship. Meet with Wol together with Hwon on rainy night, and starts to waver between loyalty to the king and the love for a woman.


Heo Young Jae (actor Sun Woo Jae Duk)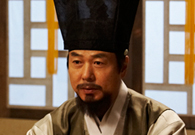 Yeom and Yeon Woo's father. Heungmungwan Daejaehak scholar. Won the respect of public with uncorrupted onlooker style and high intellect. Trusted by King Sungjo for his loyalty, but this has also offended Yoon Dae Hyun. Introduce Yeom and Yang Myung to Woon to let them know brotherhood friendship. Heartache for the sudden death of Yeon Woo.


Lady Jeonggyeong / Shin-si (actress Yang Mi Kyung)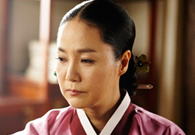 Yeon Woo and Yeom's mother. Grandmother-in-law of Princess Min Hwa. She is a very warm person. But because of loss of her daughter and husband, she lost her vitality. Princess Min Hwa is the one that lets her recovers her smile.


Seol (actress Yoon Seung Ah)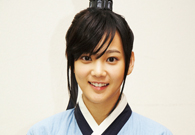 She was the maid serving Heo's family. Original name is Lee Nyeon. Now is called Seol. A swordswoman who protects Yeon Woo. Involve and share the secret on the death of Yeon Woo together with female shaman Jang by chance. She unrequited loves Yeom who gave her the name of Seol. In later days, she tells Woon her pain on the unrequited love in the palace.


Great Empress Dowager Yoon (actress Kim Young Ae)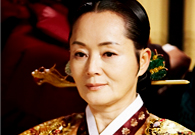 The source of power for consort clan. Mother of King Sungjo. Grandmother of Lee Hwon. Have political relationship with Yoon Dae Hyung. Used to rule behind the curtain for 3 years, but gives up the idea because of smart Hwon. But she never gives up the chance to benefit her family. The death of crown princess has an important relationship with her.


Great King Sung Jo (actor Ahn Nae Sang)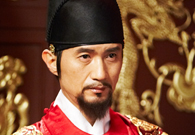 Father of Lee Hwon, Yang Myung and Min Hwa. The king with both intellect and military ability. The involvement of his beloved half-brother Prince Uiseong in conspiracy is a faded memory that can make him shed tears. At the same time, very much loving Yang Myung, but never shows it out. In order to the crown prince Hwon can become a strong king, he implements the correct politic to support him.


Great Queen Dowager Han (actress Kim Sun Kyung)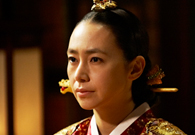 Mother of Lee Hwon. The classic gentle and sincere Joseon woman. Because she is not from noble family, Yoon Dae Hyun does not care about her. Want Yeon Woo to become the crown princess but did not realize. She believes the worsening health condition of Hwon is due to the spirit of dead Yeon Woo, and suggests to hold a ceremony to pay respect to the spirit.


Princess Min Hwa (actress Nam Bo Ra)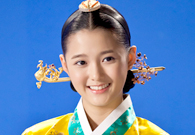 Younger sister of Hwon and Yang Myung, wife of Heo Yeom. Lovely, innocent, born to be a princess. She falls in love at first sight with Heo Yeom. Unwittingly involved in the plot to kill Yeon Woo. After the death of Yeon Woo, she miraculously married with Heo Yeom, but she always feels guilty for becoming a burden for Heo Yeom, but she never regrets.


Yoon Dae Hyung (actor Kim Eung Soo)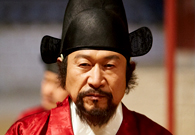 Father-in-law of Lee Hwon, father of Bo Kyeong. The leader of consort clan and also an experienced politician. With the shelter of Great Empress Dowager Yoon and daughter, eventually promoted to the position of prime minister, but he never satisfied. A greedy character who can never stop chasing the power. Constantly in conflict with his son-in-law Lee Hwon, and he pulls out his last ace…


Lady Kim (actress Jang Hee Soo)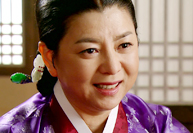 Wife of Yoon Dae Hyung, mother of Bo Kyeong.


Yoon Soo Chan (actor Kim Seung Wook)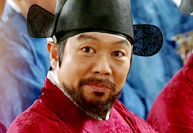 Originally deputy minister at Ministry of Taxation promoted to minister at Ministry of Personnel. Is the same family Great Empress Dowager Yoon and cousin of Yoon Dae Hyun. Is a character that gets the important position in the palace because of family background. Because of not smart, feels a little inferior. Later he controls the rights to assign personnel, becoming the hot bed for bribery.


Domunyeo (Nation's Female Shaman) Jang Nok Yeong (actress Jeon Mi Seon)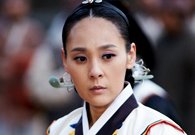 State female shaman of Seongsucheong, the top shaman in Joseon. Has all the information about the incident of crown princess's death. She has strong strength in cursing, nobody dares to stare into her. Because of constant opposition from scholars, Seongsucheong is in danger. In order to save Seongsucheong, she decides to help Great Empress Dowager Yoon.


Guru Hye Gak (actor Kim Ik Tae)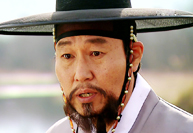 Guru of Sogyeokseo. Unknowings been dragged into the death of crown princess incident after accidentally witnessed Great Empress Dowager Yoon and shaman Jang conspired. Initially he misunderstood shaman Jang, after knowing her plan, he becomes the accomplice that risks his life to help her.


Jan Shil (actress Bae Noo Ri)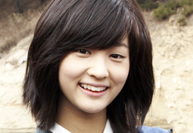 Slave shaman, the successor of Jang Nok Young. Although has some divine power, but because of fear, she always been scared by own divine power. Although carefree, but once she stares penetratingly at you, it's time to get panic.


Ari (actress Jang Young Nam)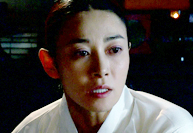 Close relationship with Jang Nok Yeong, has strong divine power.


Hyung Sun (actor Jung Eun Pyo)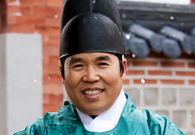 Chief of Naesi eunuch. By the side of Lee Hwon since he is the crown prince. Very close relationship with Lee Hwon. He watches over the growth of Lee Hwon and understands his feelings for the first love. Looking at Lee Hwon who becomes edgy after the death of Yeon Woo, he can only sighs.


Hong Gyu Tae (actor Yoon Hee Seok)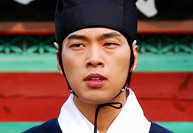 Guru at Uigeumbu (royal guard and secret police). The way he talks and acts are different from his appearance. In short, he is an alternative person in Joseon Dynasty! He is sidelined after sending a appeal letter which reveals bribery taking by Uigeumbu. Later he is favored by Lee Hwon, and accepted the secret instruction. The look of wearing casual wear and goes to everywhere to investigate, reminiscent of a Sherlock Holmes of Joseon.


Lady Park (actress Kim Ye Ryung)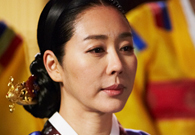 Mother of Prince Yang Myeong. The concubine of Great King Sungjo. Similar to Great Queen Han, has no political ambition, has a quiet and gentle nature. She is worried that Yang Myung is wandering on the edge of rebellion, she feels heartache when seeing Yang Myung pretends to be silly in order not to attract attention.


Han Jae Gil (actor Lee Seung Hyung)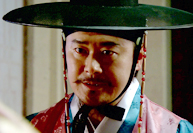 From the mayor of Seoul to minister of Ministry of Defense. Unlike Yoon Dae Hyung and Shim San, he is the most decent person in the Yoon Dae Hyung clique. His appearance looks like a Confucian scholar, pretending to be noble, but is just an ambitious person.


Shim San (actor Seo Hyun Chul)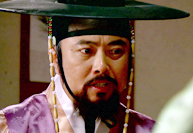 From deputy minister at Ministry of Personnel to Chief Royal Secretary. Is the second in command for the Yoon Dae Hyung clique. Always follows Yoon Dae Hyung as his confidant. Trusted by Yoon Dae Hyung.


Court Lady Jo (actress Chu Gwi Jung)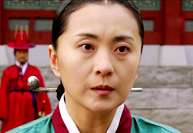 The original maid that brought over when Bo Kyung entered the palace as crown princess from her family. Calm and think carefully, becomes the confidant of Bo Kyeong. The only person whom Bo Kyeong says out her heart.


Court Lady Min (actress Kim Min Kyung)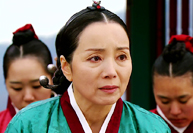 From Yeom family in Bukcheon, court lady who takes care of Princess Min Hwa. Suffering because of taking care stubborn and senseless princess. Make up beautifully every night (nobody is looking at you!). Thanks to Princess Min Hwa, makeup skill and cosmetics skill keep improving.


Oh Ye Seong (actor Lee Jeong Hun)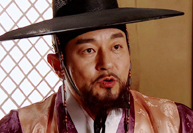 Astronomy profession in Gwansanggam (research institute of astronomy, geography, calendar and weather). In charge of monitoring and predicting weather. The top person in astronomy that creates calendar.


Moon Ji Bang (actor Park Gil Soo)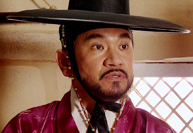 Geography professor in Gwansanggam (research institute of astronomy, geography, calendar and weather). The top person in selecting location to build palace, tomb and other buildings through geomancy.


Na Dae Gil (actor Kim Myeong Kook)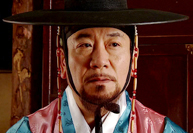 Life professor in Gwansanggam (research institute of astronomy, geography, calendar and weather). A leader in charge of selection of auspicious day for royal wedding and calculating the good or ill and luck.