Im Soo Hyang displayed the charm of unable to hate on debut, attracted attention.
In the episode 2 of MBC Wednesday and Thursday drama "I Do I Do" aired on May 31st, 2012, Yeom Na Ri who possessed ability, academic achievement, and appearance together debuted for the first time.
After joining the shoe company, Na Ri and the director Hwang Ji An (Kim Sun Ah) in her thirties conflict on everything. Although the ability of Ji An is very good, but Na Ri in her twenties whose father is president of the shoe company has become the new vice president, so it's natural for Ji An to see Na Ri as a thorn in the eyes.
At the same time, Na Ri also engages in confrontational war of nerves with Ji An without yielding ground. Na Ri plans to show goodwill to Park Tae Kang (Lee Jang Woo) who has a one-night stand with Ji Ah. The upcoming development is not a one-to-one love, indicating the conflict of Na Ri and Ji An.
On the production press conference of "I Do I Do" held on May 24th, 2012, Im Soo Hyang said that the character of Na Ri is not the so called villain role. The conflict of Na Ri and Ji An is only in the behavior, not only different from villain role, but also show the cute side of the role.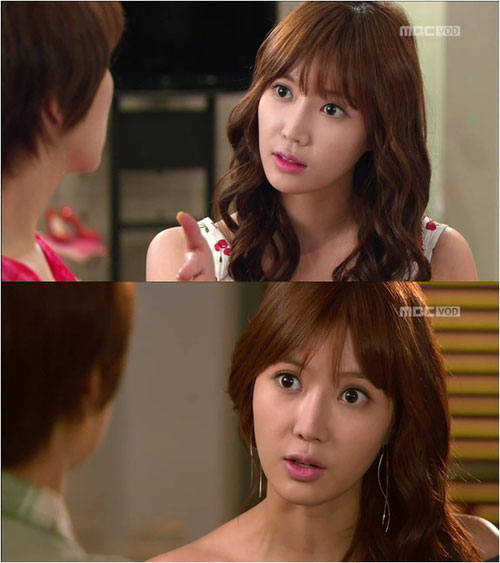 On the day Im Soo Hyang explained that it's just a little confrontation with Ji An rather than opposing in action. She falls into double pain due to work and objection by family, and that she is slightly hated by people when confronting Ji An.
Will Im Soo Hyang become more hateful in future? The sense of tension of "I Do I Do" is expected to raise, increasing the fun of watching the TV series.
via Osen