FTV and GTV has recently held a world premiere event for "In Time with You" drama, starred by Ariel Lin and Bo-Lin Chen, on September 14th, 2011 at Taipei, Taiwan. The high class event was attended by almost all casts of In Time with You in splendid attire, including Ariel Lin Yi Chen, Bo-Lin Chen, Sunny Wang, Andrea Chen, Zhou Dan Wei, Luo Bei An, Jamie Yin Qi, Lin Mei Xiu, Meng Geng Ru, Ya Zi and Tsai Chang Hsien.
During the event, Ariel Lin clarified about her remark on In Time with You been her last drama. She said that she is just temporarily quit the acting circle. As acting is the most important part of her life, and she won't give up easily, but she does not a schedule on how long she will rest. She revealed that her body is sicked and coughed for more than a month, and coupled with had to train for "Pa Yi Dance" in the drama causing her to injure her rib, she has eaten traditional Chinese medicine for past whole month, which as much as she would take in ten years normally. Thus, she has refused to attend several promo events for the drama and one invitation to act in a movie.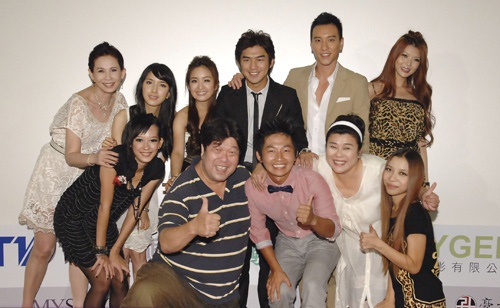 Bo-Lin Chen has parted from Taiwan's TV and movie circle for nearly nine years, and this time he said he is happy to partner with Ariel Lin.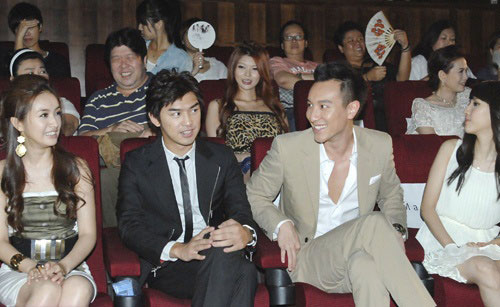 The director Qu You Ning said jokingly that In Time with You is the hardest drama he ever shot, question why the writer wrote the script that is so much difficult to shoot into drama, where some scenes requires ten of thousands of people, I May Not Loving You, how could I not loving this drama, so when Yi Chen want to make a come back, I believe she will immediately come back for such a good drama.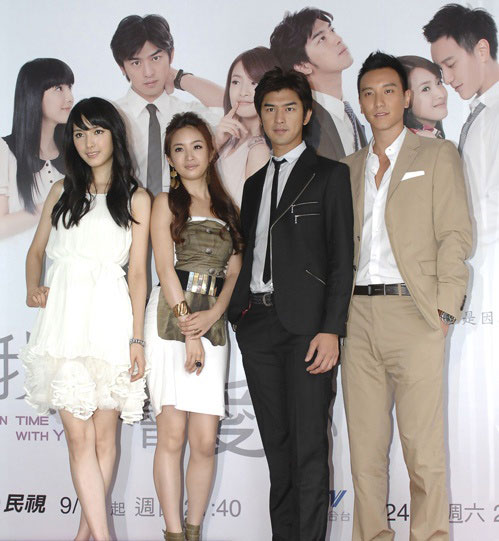 The event also saw the premiere of highlights of the drama, where the trailers shown on the world premiere are posted on In Time with You trailers page.

Full recording of the In Time with You World Premiere event, including interview with actors and actresses.

Highlights of the In Time with You World Premiere event.