The international fans of Girls' Generation (SNSD) member Kwon Yuri have officially begun the support for TV series Fashion King and their beloved idol Yuri.
Their first step was preparing earnest lunch for crew members who put in all efforts into the shooting. The treat that was served at Ilsan studio was jointly prepared by fans club from 8 countries including Korea, China, Japan and others.
The president of Yuri's fan club said, "In the worldwide alliance since one month ago, we've started to discuss about what gift should we sent to support Yuri and crew members who work painstakingly. In the end, we decided to prepare a meal and souvenirs. Fans from overseas have also paid great attention to Fashion King. Seeing that Yuri can naturally fit into the drama as the lead actress, everyone is happy."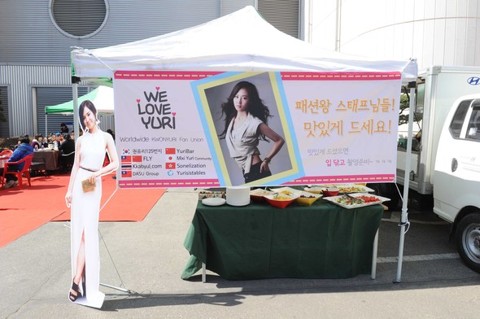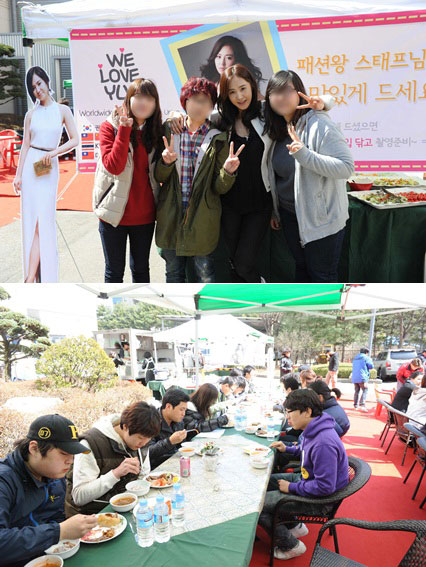 On the other hand, in order to pay back to the love of fans, Yuri invited over 200 fans to participate in the "Fashion King live viewing with Kwon Yuri" event held at 9pm on April 2nd, 2012 at SBS broadcast studio. The lucky fans who get to attend the event were selected through official SBS Twitter @SBSNOW and official website of SM Entertainment.
via Nate