IN KBS drama "Love Rain", Joon (Jang Geun Suk) once again expresses his heart through kissing Ha Na (YoonA). While Joon's father (Jung Jin Young) decides to give up own happiness after knowing the infatuation of Joon towards Ha Na.
In the episode 15 of "Love Rain" aired on May 14th, 2012, after Joon is aware that father has knew his relationship with Ha Na, the furious Joon could no longer restrain his emotion. He goes to find Ha Na and expresses his mind deep inside his heart, "Now I don't care anything, do you willing to go to the end with me?"
In particular, facing with Ha Na who could only embraces him and said "Sorry," Jang Geun Suk is completely into the play, perfectly portraying the piercing heartache of Joon. Originally the script did not have the shedding tears scene, but Jang Geun Suk who plays interprets the mind of Joon with inner heart couldn't help but shedding tears, making the audience even more pity about the unachievable love of them.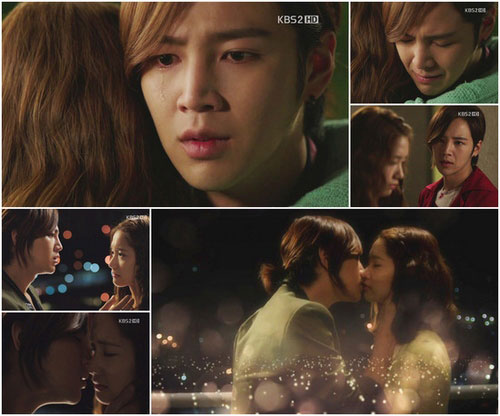 And Joon pulls Ha Na whom he encounters by chance in the mall, and kiss affectionately and melancholy. The interpretation of earnest eyes and the delicate feelings by Jang Geun Suk made the scene eve more sad.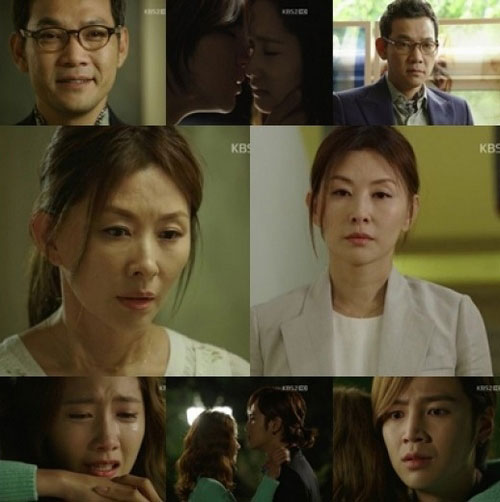 In addition, after learned of the blind love of Joon to Ha Na in the end, In Ha said to Yoon Hee (Lee Mi Sook), "May be we have to cancel our wedding," and the drama ends as he reveals the heart for the son, making the viewers looking forward even more to episode 16 airing on May 15th, 2012.