In the episode 9 of "Love Rain" broadcasted on April 23rd, 2012, Joon (Jang Geun Suk) suddenly kisses drunken Ha Na (YoonA) who confessed her true heart, and said, "I won't forget, and won't regret," to indicate his firm love, making the viewers heartbeat increased.
In addition, Joon who asks Ha Na for the first date lets Ha Na told him an interesting thing, and when facing with lovely look of Ha Na when thinking, he once again steals a kiss from her, and said, "This time don't forget again." While Ha Na is shocked, Joon warned her, "Now I am getting real? Hide yourself if you want." Ha Na who doesn't dodge from the warning presents a deep kiss.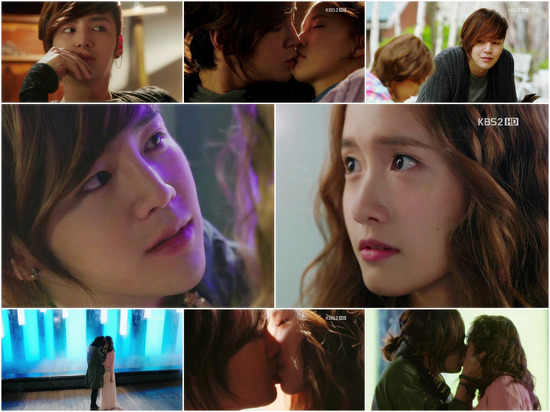 For the charm of Jang Geun Suk, netizens said, "My heart almost exploded! My mind collapsed!" "Really like a man! Jang Geun Suk who knows the heart of woman, so handsome!" "Very romantic kiss scene, can't sleep well because of Jang Geun Suk and so on.
via Osen