Jessica of SNSD (Girls' Generation) is debuting in Wild Romance as the puppy love girlfriend of Lee Dong Wook. Whether she can become the savior for the ratings of the drama is under the spotlight.
On January 24th, 2012, the production company of KBS2 Wednesday and Thursday drama Wild Romance, GnG, made public the stills of Jessica Jung, raising the anticipation of the fans.
In the still photo, Jessica is exuding lovable yet mature beauty, showing another type of beautifulness and charisma that are different from on stage.
The production company said that Jessica will make her first appearance on January 25th, 2012 by playing the role of unforgettable first girlfriend of Park Moo Yul, stirring up the love relationship between lead characters in the drama.
Deserve to be mentioned is the triangular relationship between Jessica who is full of feminist charm, Lee Si Young who is tough with boyish charm and Lee Dong Wook, will definitely increase the tension and anticipation for the drama.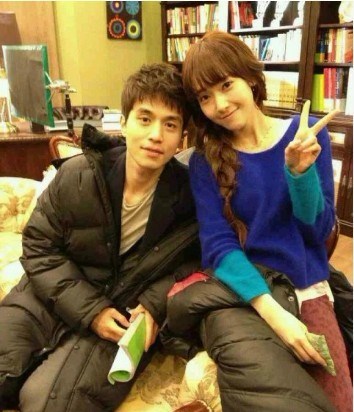 via TVReport