The bed scene of Jessica of SNSD with Lee Dong Wook is becoming a discussion topic.
On the episode 10 of Wild Romance broadcast on February 2nd, 2012, the follow-up scene of the kiss scene between Moo Yul (Lee Dong Wook) and Jong Hee (Jessica) from the previous episode was shown.
In the scene, Lee Dong Wook and Jessica are moving from sofa onto the bed, and kiss affectionately. However, their kiss is soon interrupted by the screaming voice of the cat.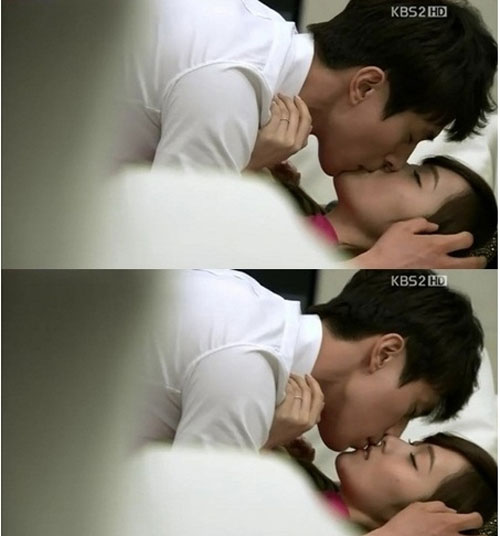 Viewers who watched the scene said, "After the shocking kiss scene now is bed scene," "The cat is coming in a timely manner… thank you" and other reactions.
On the other hand, the love triangle between Lee Dong Wook, Jessica and Lee Si Young is raising curiosity.
via MyDaily