The popular actor Lee Dong Wook and SNSD's Jessica were having a sweet dating in a sports band specialty store.
In the KBS2TV drama Wild Romance broadcast in early February 2012, the sweet dating scene of Moo Yul (Lee Dong Wook) and Jong Hee (Jessica) has aroused the concern of many people.
In a scene, Lee Dong Wook was personally tying the shoelaces of Jessica, showing the sweetness between the two.
After seeing such a scene, how's the three person's relationship going to develop is attracting curiosity.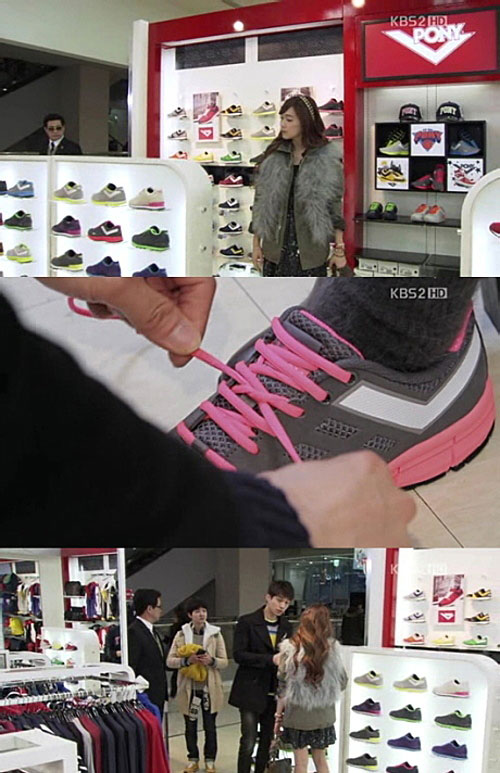 Wild Romance tells the love story of baseball player Moo Yul and bodyguard Eun Jae, but because of the appearance of ex-girlfriend of Moo Yul, Joo Hee, a love triangle is formed, rising the tension of the plot.