Girls Generation's member Jessica Jung is playing the role of ex-girlfriend of Park Moo Yul (played by Lee Dong Wook) in KBS 2TV's Wednesday and Thursday drama series Wild Romance. She debuted in episode 6, adding a lot of excitements to the drama. In episode 10, the hysterical look of Jessica when her bipolar disorder (aka manic–depressive disorder) relapsed, winning praise from the audience on her acting.
Jong Hee used to suffer from bipolar disorder, and previously she proposed to break up with Moo Yul, but he cannot forget her. In order to confirm the mind of Moo Yul, Jong Hee returns to the side of Moo Yul, but she is been chased by stalker.
In the episode 10 broadcast on February 2nd, 2012, the cat raised by Jong Hee was brutally killed by stalker, Jong Hee who saw the corpse of the pet suddenly having difficulty breathing, trembling, making Moo Yul at the side distressed. Moo Yun clings onto Jong Hee with his whole body to console her, but Jong Hee does not get better, and triggers the bipolar disorder due to stimulation.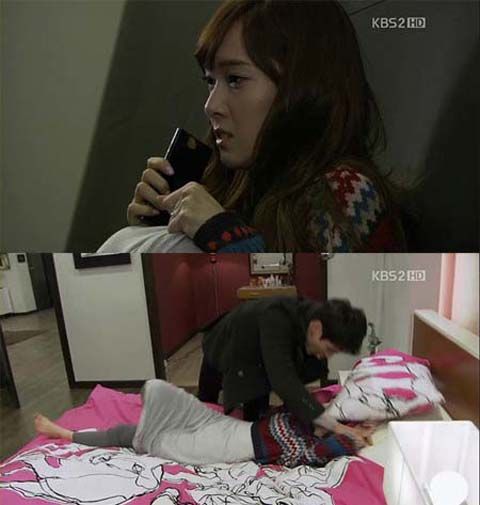 Jessica impressed a lot of viewers in the previous episode with passionate kissing, while in the recent episode, she vividly depicts the beaten-down side. Many viewers said of Jessica's acting, "Saw the look of serious performance by Jessica, looking forward to her future performance," "Jong Hee who is suffering from bipolar disorder is distressing," and so on.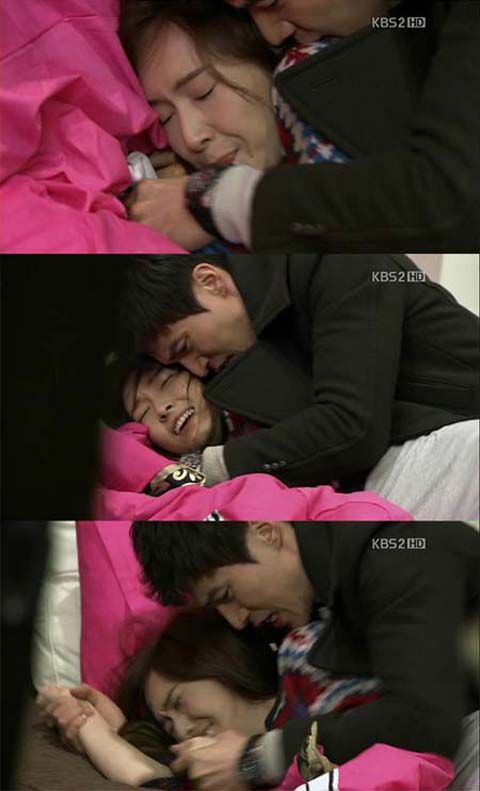 In addition, the day's episode also tells the story of Moo Yul requests Eun Jae (Lee Si Young) who has a crush on him to responsible for the safety of Jong Hee, making her heartbroken.
via TVDaily