Jewelry member Kim Eun Jung is dressing in sexy yet lovely wedding dress to become beautiful bride.
From April to evening of April 9th, 2012, singer tweeted several tweets on her Twitter account, "I was wearing wedding dress to shoot the drama. I was so excited and I took many photos. I wish I could upload all the photos." Later, she tweeted, "Now so embarrassed with makeup and dress. Shy selca." She also uploaded several photos.
The photos show Kim Eunjung was wearing a strapless wedding dress which showcased her curvy line of her shoulders and collarbones, stressing the sexiness while still elegant. And she posed in a variety of styles.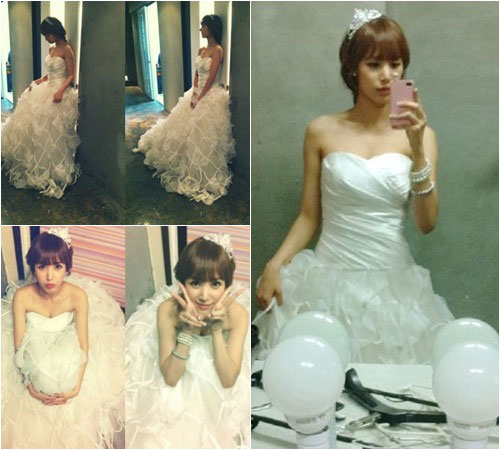 Netizens wrote, "Not a fan. But you're so beautiful," "Looks so happy in the photo. The feel of sexy and lovely is great," "You looks like an angel in the white dress," "Very beautiful" and soon.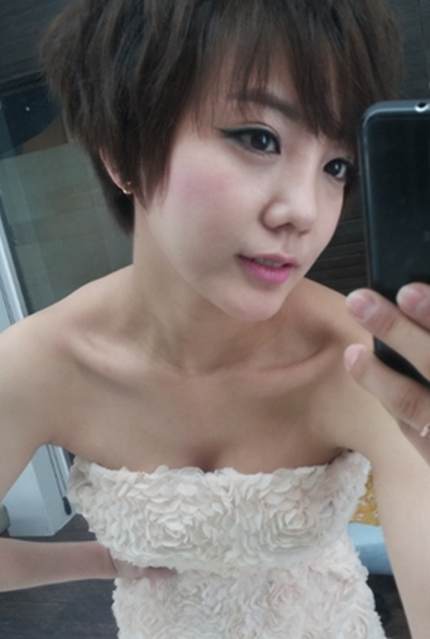 Eunjung is currently playing the role of Oh In Young in the channel A drama Strongest K-Pop survival.