The tall height of actor Ji Hyun Woo who is starring in tvN's "Queen In-hyun's Man" is making the phone booth looks narrow, creating a visual illusion.
Recently, the production team of "Queen In-Hyun's Man" released several behind the scene stills. In the photos, the head of Ji Hyun Woo who was standing inside the public telephone booth looks like almost going to hit the roof, making people worried.
In "Queen In-Hyun's Man", Ji Hyun Woo is playing the role of Kim Bung Do. Kim Bung Do is a character who travels through time for the sake of restoration of Queen In-Hyun to plan the strategy. In modern times, he encounters Choi Hee Jin (Yoo In Na) by chance, and is going to stage an ignorant and sweet romance.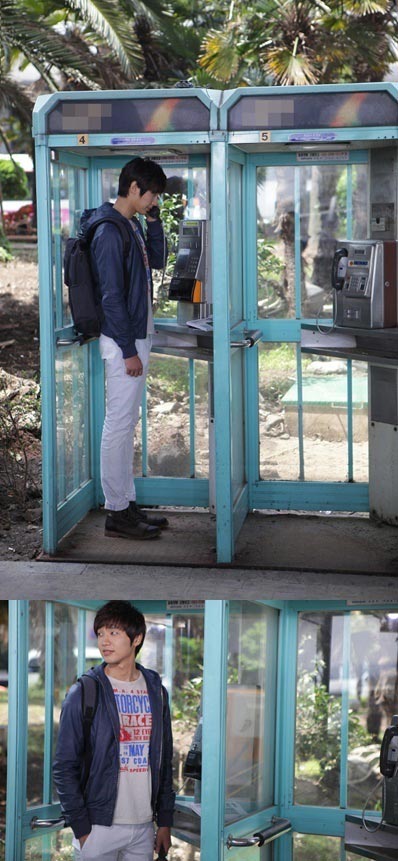 In the episode 5 of "Queen In-Hyun's Man" broadcast on May 2nd, 2012, Kim Bung Do learns that fact that he will welcome his death in Jeju Island through Annals of Joseon Dynasty. While he returns to the past to stop the conspiracy, he is also staging a even more courageous romance with Choi Hee Jin.
via Osen