Korean drama "Queen In-Hyun's Man" is concluding with final episode on June 7th, 2012. Other than whether Kim Bung Do (Ji Hyun Woo) and Choi Hee Jin (Yoo In Na) can be together as a lover, fans are also paying attention on whether the "ambiguous" atmosphere of Ji Hyun Woo and Yoo In Na will continue.
In the photos released on the morning of June 6th, 2012, Ji Hyun Woo has completed all the shooting of his scenes, but he voluntarily stayed behind to become the crew during the filming of Yoo In Na. When the behind the scene photos were released, they caused people to feel confused and unable to differentiate whether it's a "plot" or "true feelings."
In the photos, Ji Hyun Woo was holding the clapperboard to replace the crew member. On the clapperboard was interesting sentences of "2 times, 3 times camera obvious angle" and "Worked hard in editing" written personally by Ji Hyun Woo.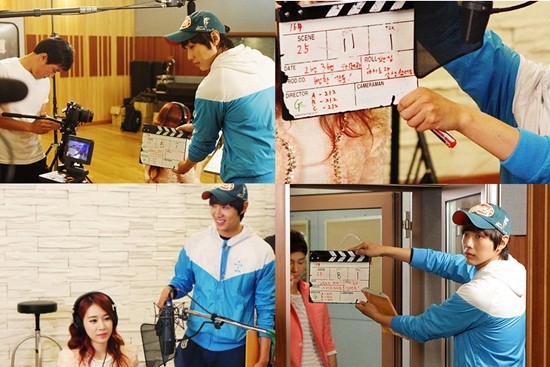 In addition, Yoo In Na has also expressed her thoughts on the end of the drama, where she mentioned that she will probably miss the "ancient people" that captivated her in the drama. Many fans who read the testimony could not help but reminiscent of never stopped rumor of "false thing become true" of them.