When the news of Ji Hyun Woo shut up the door and not going out after confessing to Yoo In Na, the biological elder brother of Ji Hyun Woo opened his mouth.
Ji Hyun Woo's brother, Ji Hyun Soo expressed his thought on tvN drama series "Queen In-Hyun's Man" and conveyed the recent development of Ji Hyun Woo through his mini-homepage on June 11th, 2012.
Ji Hyun Soo said, "I personally think this is the best drama among the dramas shot by my brother. I deeply feel that Hyun Woo has personally put in more love and effort onto this drama. Finally completed a very good very good drama after twists and turns, their wholehearted efforts won may applause, even me has all kinds of feelings well up in my heart when watching the grand final."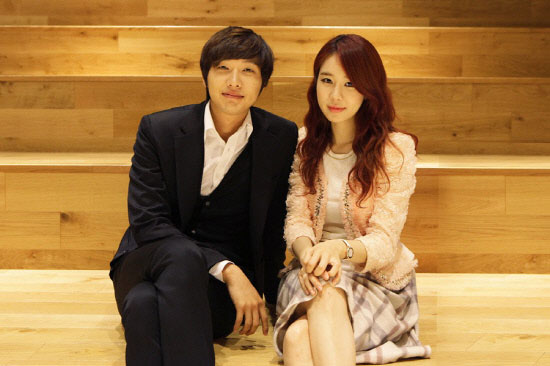 Ji Hyun Soo also said, "The full of manly answer of my brother which was as if a confession also surprised me. I just want to say, now the relationship of two parties could only wait for them to make it clear. It's true that he received the notice to enlist in military service in July, but he is still undecided on whether to apply for postponement, so it's still unconfirmed on when he will enlist, and he is also did not cut off the contact to make people worried."
Ji Hyun Soo also revealed his tender love to his younger brother, "Hyun Woo personally put in a lot more love and efforts into this drama. Because of the limitation of cable TV station, so he was also painstakingly involved personally in the casting of the heroine, after discussing with director, Hyun Woo personally came out to contact the actresses, sending the script to others everywhere."
Previously, on the fans meeting for the grand finale of "Queen In-Hyun's Man", Ji Hyun Woo announced, "I really like Yoo In Na," surprising everyone. It's reported that after the remark, both Ji Hyun Woo and Yoo In Na did not make any official announcement, while Ji Hyun Woo lost contact.
via Newswave