The dating of jet-setting couple Ji Jin Hee and Ku Hye Sun at exotic restaurant is becoming a discussion topic.
In SBS Wednesday and Thursday drama Take Care of Us, Captain (Please, Captain), captain Kim Yoon Sung who is playing by Ji Jin Hee and Han Da Jin who is playing by Ku Hye Sun are having the first date at a Turkish restaurant, and is only now begin to enjoy the heartbeats of new lover.
In particular, the date of the twos is as romantic as other couples, without the uniform, they are showing another kind of comfortable and peaceful charm.
In addition, Yun Cheng said shyly when recalling the scene at the restaurant, "Exotic restaurant is the memory of our first dinner, showing an embarrassing look at the initial stage of love relationship, which is totally different from his calm appearance. Such a romantic appearance earned him the jealous gazes from the crews on the scene.
Producers said, "The romance between the earth couple officially started." Director expressed that they will have sweet scenes, but because Yoon Sung is hiding the fact about his past incident that caused the death of mother, so while their love gets deepen, but the crisis will not let the love line smooth sailing."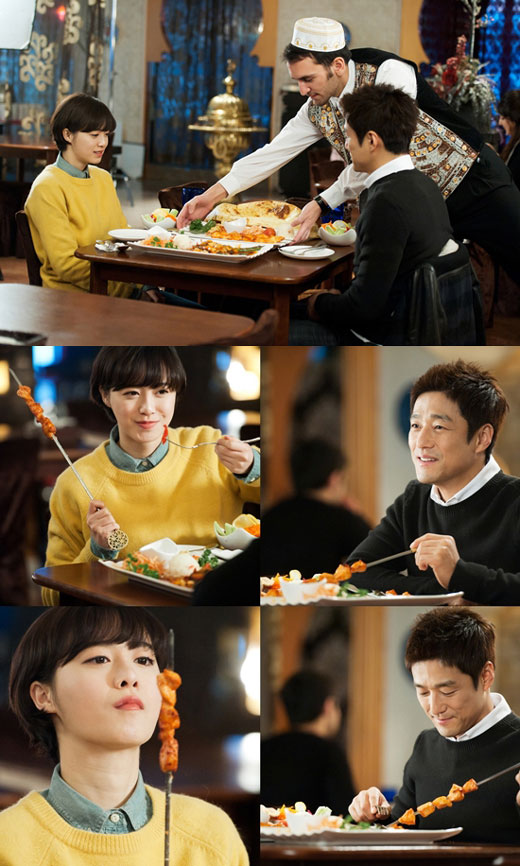 On the other hand, Kang Dong Soo (Lee Chun Hee) who knew the fact of Yoon Sung's past grabs firmly the collar of Yoon Sung, attracting audience's attention and heighten the tension.
via fnnews