Ji Jin Hee and Ku Hye Sun transform from global couple to university lecturers.
On the episode 13 of SBS TV series Take Care of Us, Captain broadcast on February 15th, 2012, Kim Yoon Sung (Ji Jin Hee) and Han Da Jin (Koo Hye Sun) are invited as the guest speakers for aerospace aviation in university.
Yoon Sung and Da Jin are more than equal in answering the questions from the students.
For a lot of mistakes in the past, Da Jin said, "Looking back, when my believe in goal to become a captain shaken, if it's not your guidance, I won't be standing here today,' further deepen their love.
The producer said, "The drama has crossed the half, so the plot is becoming more interesting. The happiness is unlimited for sweet love scene of the earth couple. In the meantime, instead of modest and polite uniform, there is also scene wearing adorable couple sportswear.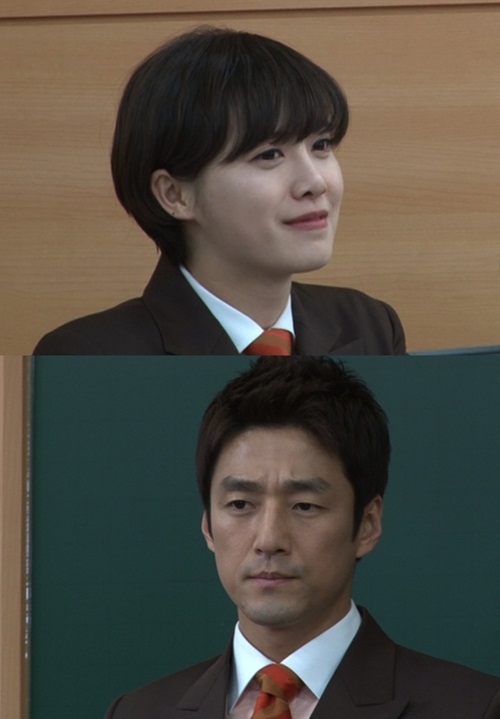 On the other hand, Yoon Sung and Da Jin who have confirmed their hearts to each other are defending their love despite disturbance from surrounding. The Take Care of Us, Captain is broadcast every Wednesday and Thursday at 9.55pm.
via TVDaily