The Jung Ryu Won of SBS's History of Salaryman and SNSD's Jessica Jung of KBS's Wild Romance are using the same product, attracting people's attention.
Jessica is playing the role of ex-lover of Moo Yeol (Lee Dong Wook), Jong Hee in KBS2 TV Wednesday and Thursday drama Wild Romance. She officially debuted from episode 6 in late January 2012.
Recently in the drama, Jessica is wearing gauze fabric clothing and appears with wavy hair, coupled with the nobility of colorful branded handbag, showing feminine beauty.
On the contrary, the way of expression for Jung Ryu Won in SBS Monday and Tuesday drama History of Salary is different from Jessica. She is showing the combination of pink and purple colors, appearing with distinctive style fashion that is gorgeous and full of personality.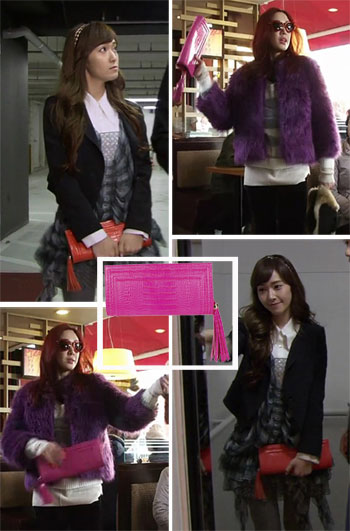 Internet users said, "Jessica and Ryu Won have differences, but the style of them is the same," and other responses.
via Asiae