Korean actress Jung So Min appeared as a guest star in "Female Stars" segment of FM4U radio program "Jungyeop's Blue Night" broadcast on the morning of April 12th, 2012.
In the program, she revealed that she used to lose weight of 10kg, displaying a frank and honest attitude.
The program DJ Jung Yeop asked Jung So Min asked, "Recently you're very beautiful, the chubby little face has gone away?" And went on to ask Jung So Min if she is losing weight. In this regard, Jung So Min answered, "Indeed spent a lot of time in the weight loss for the sake of healthy, just that by movie really did not trim any meat, only after paying attention food eaten, yoga and other methods in parallel only managed to lose weight. I don't recommend surgery method. Because health is much ore important than beautiful. When filming the drama "Mischievous Kiss", I put on extra 10kg on top of original weigth, now got rid of 10kg of extra fat, returning to 42kg. Becoming an artist is really not easy."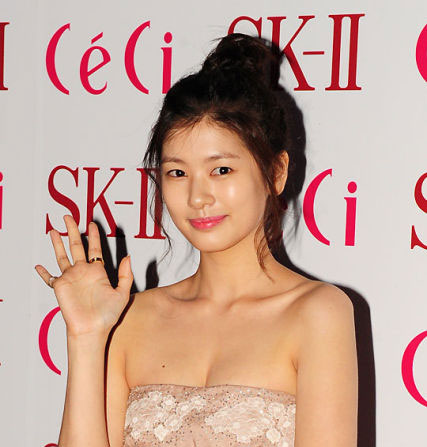 In the program, Jung So Min also talked about the kiss scene with ZE:A member Lim Si Wan, attracting attention. They're starring in MBC daily sitcom Stand By.
via TVDaily