The lead actor and actress of South Korea JTBC's launch commemoration drama series Padam Padam… The Sound of His and Her Heartbeats, Jung Woo Sung and Han Ji Ming is having a dating in the water under moonlight.
In the episode 7 of Padam Padam broadcast on December 26th, 2011, Kang Chil (Jung Woo Sung) who is eating by the lake and Ji Na (Han Ji Min) jump into the lake together for swiming, playing a romantic dating scene. Under the illumination of moonlight, the two persons look even more romantic and sweet with eyes' expression that is full of love, making the scene very beautiful.
The person in charge of filming said, "In order to create a even more beautiful picture, the filming took two days at lakeside, one day at swimming pool. Through the hard works of three days to complete the shooting. Under cold weather, Jung Woo Sung and Han Ji Min did not grumble and took care of each other, successfully completed the filming smoothly."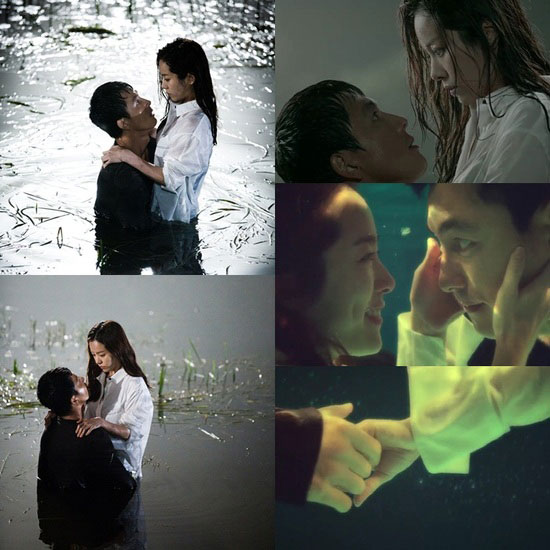 Padam Padam with a romantic story of a man and a woman seemingly accidental but fated to in love broadcast every Monday and Tuesday at 8:45 PM on JTBC.