Actor Jung Woo Sung and actress Han Ji Min are showing lovely first kiss.
The JTBC Monday and Tuesday drama series Padam Padam is broadcasting the scene of where the lips of Ji Na (played by Han Ji Min) are occupied by Kang Chil (played by Jung Woo Sung) who the heart for her is growing bigger.
In the fifth episode of Padam Padam broadcast on December 19th, 2011, Kang Chil and Ji Na go from train date to zoo date. Because it's the first time of dating in the life of Kang Chil, he cannot hides his excitement. For Kang Chil, the excitement is even bigger than when together with Ji Na.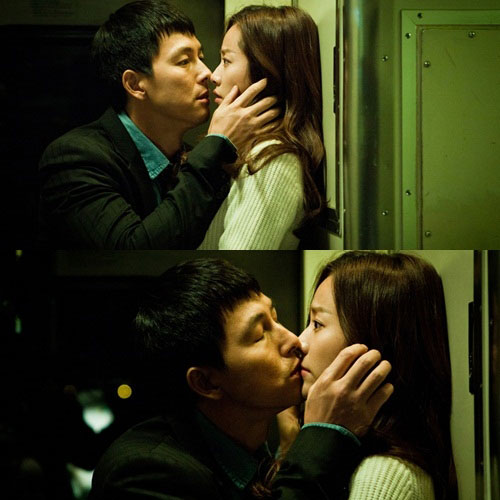 On the day's episode, Kang-chil shows Jina his feelings in the subway train when heading home at Tongyeong by handing her a hair clip. While they are having a good time and laughing, Kang Chil suddenly kisses Ji Na. The kiss made Ji Na confused.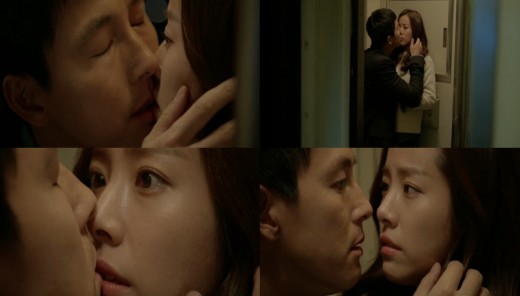 Kang Chil is a stranger in term of dating with woman, and also a stranger to courtship. Kang Chil confesses his feeling to Ji Na, but Ji Na is feeling confused with his sudden move.