The sad and moving bed scene of Jung Woo Sung and Han Ji Min is moving audience to tears.
On episode 19 of JTBC drama Padam Padam broadcast on February 6th, 2012, Kang Chil (Jung Woo Sung) and Ji Na (Han Ji Min) is staging a sad but moving bed scene. The bed scene happens when Kang Chil musters up his courage to pour out his heart to Ji Na. In the previous episode, both persons experienced painful parting, and there are many emotions in the reunion.
In the scene, the two persons cover the naked body with blankets, and Jung Woo Sung hugs Han Ji Min from behind, with painful expression on the face, realistically portrays the heartbreaking love between Kang Chil and Ji Na.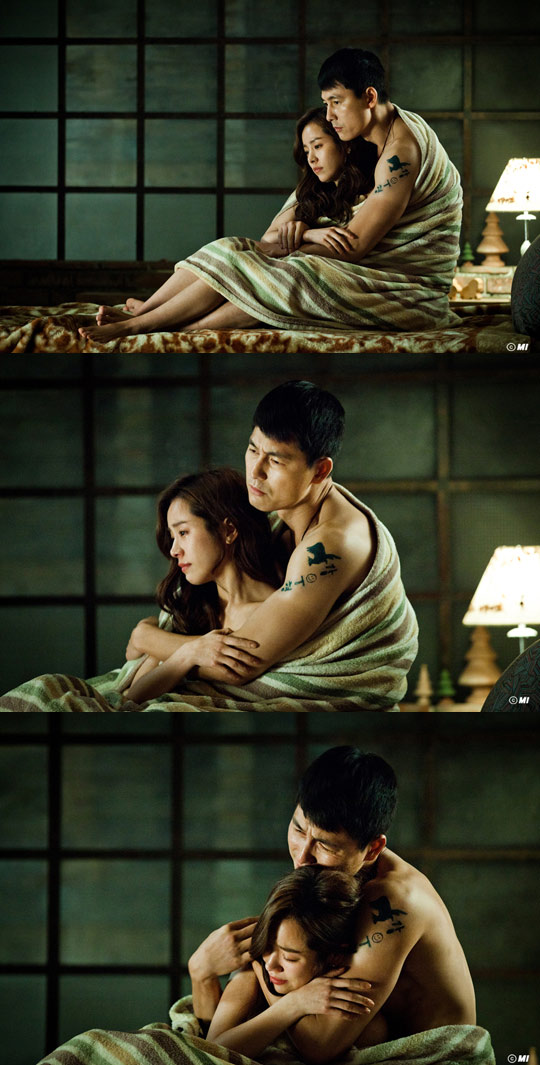 A person related to the drama said, "The tearful bed scene of Kang Chil and Ji Na will resonate with the audience, bringing the biggest touch to the viewers. Hope everybody continue to stay tune to the beautifully sad love of them."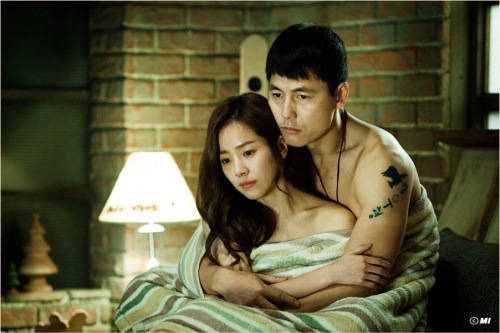 via Joongang Daily