MBC daily drama series Just Like Today confirmed to have extension.
The production company and actors starring in the TV series announced to the media that they have reached an agreement with MBC to extend the drama for 2 weeks or 10 episodes. An official of Just Like Today said on March 28th, 2012, "The original plan is for 120 episodes, where the drama will end at mid May 2012, but decided to extend for 10 episodes."
MBC is currently facing the general strike, thus the shooting conditions and time are not enough. The desperate need of succeeding drama for more preparation time is the main reason for the extension.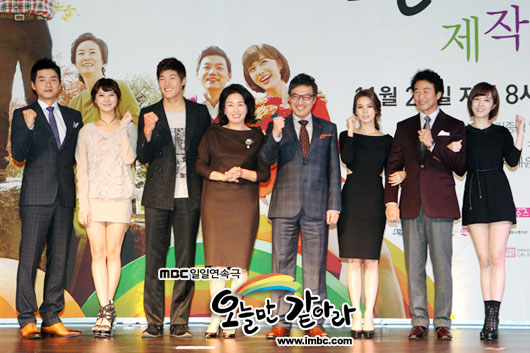 via Hankooki