Kim Bum finally completed the transformation into angel.
In the episode 10 of JTBC's Padam Padam… The Sound of His and Her Heartbeats, Gook Soo (Kim Beom), the angel fallen to man's world after losing her wings, eventually fly to the sky once again.
Gook Soo who is the guardian angel of Kang Chil is an adorable youth who likes to claim that he is an angel, in fact many viewers have a lot of suspicions on his true identity. But with the growing of his wings, and fly back to the sky, viewers finally understood what is his true identity.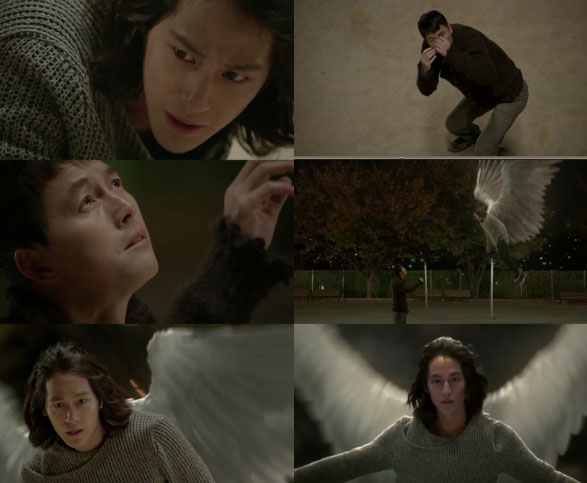 Actually in the drama, many people does not believe the existence of Gook Soo. While Kang Chil also feels this person who claims to be his guardian angel is unreasonable. But, in episode 10, Kang Chil witnesses the image of angel Gook Soo, and at the same time heralds that the miracle happened on him will no longer happen again.
Although viewers now knowing the identity of Gook Soo, but he is not yet a perfect angel, and everybody is curious whether he will become a perfect angel in the end.