Actor Kim Bum transformed into "flower handsome boy Rudolph, the Red-Nosed Reindeer."
On December 23rd, 2011, Kim Bum uploaded a photo in his Twitter account, and wrote, "Merry Christmas everyone. Today, tomorrow, day after tomorrow I have to participate in filming of Padam Padam. Ha ha! Hope everybody has a happy Christmass, but please don't forget to watch Padam Padam again on Monday 8:45pm."
He wore a Rudolf hair accessories, exposing the angelic smile. He was either wearing a dunce cap, or stick a red nose just like Rudolph, constant posed funny action.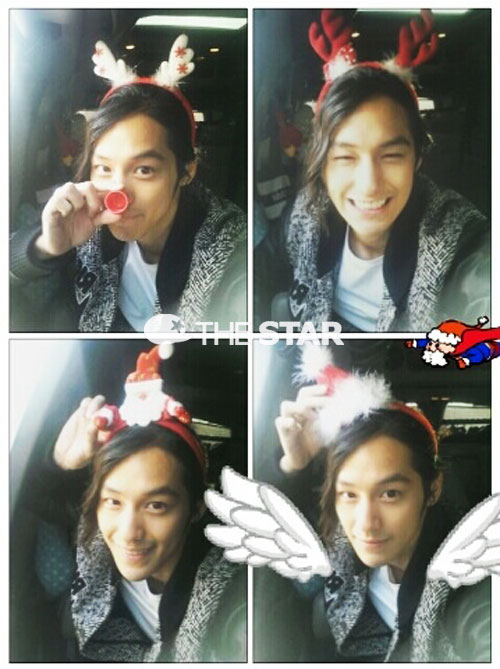 Netizens replied, "Kim Beom who has been called the angel is actually Rudolph," "Ah, even more beautiful than me who is a girl," "the smile is too charming," and so on.
Kim Bum is filming JTBC's Padam Padam… The Sound of His and Her Heartbeats.