Kim Hyun Joo was filming the drama late at night in the rain, showing the admirable side of veteran actress.
In early April 2012, when filming the SBS weekend Korean drama Dummy Mommy, there was a scene where Kim Hyun Joo is shedding tears and walking in the rain. In the drama, after divorcing with husband who has extramarital affairs, Kim Hyun Joo drinks when thinking of her dismal situation, and then walking sadly in the heavy rain.
Because the scene is expressing the inner state of mind of Kim Hyun Joo who is suffering physically and mentally due to living in between foolish sister and husband who is fiddling around, so it's a very important scene. As such, the production team needed to spend a little more effort.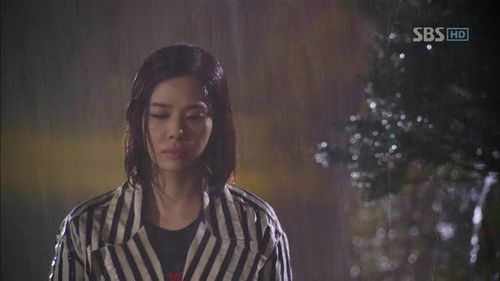 Although the temperature on the day was sub-zero and very cold, but Kim Hyun Joo insisted on continue the filming in the rain. A producer on the scene said that because of the temperature was too low, it's hard to maintain body temperature, coupled with having to maintain the emotional state of the character in the drama, so very difficult.
The producer said, "Because shooting this scene was very difficult, Kim Hyun Joo had suffered a lot. But she told the crew members who worried of her that she is OK, striving to make the atmosphere on the shooting scene lively."
via Joongang Daily