In the KBS Drama cable channel drama series Glowing She (My Shining Girl), the lead actor Kim Hyung Jun revealed the body figure with elasticity and strong build muscles that is hidden under emaciated appearance.
The stills of Glowing She released were shot at a swimming pool. Kim Hyung Jun wore swimming trunk to show a perfect body, in particular, his bare upper body shows the strong solid body with inverted triangle six-pack abs, amplifying the sexiness.
Previously, Kim Hyung Jun who challenges the acting for the first time slimmed down by 8kg for shooting the drama, receiving the media attention.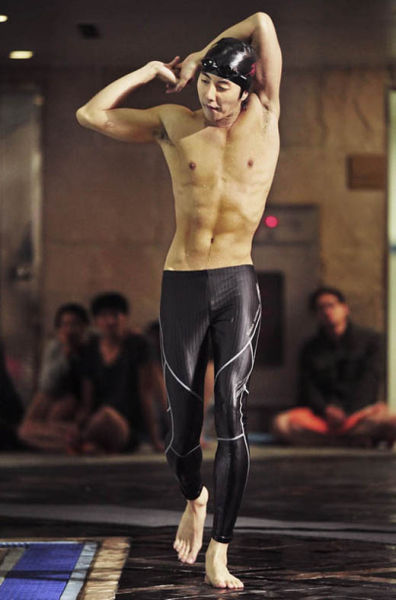 After seeing the photos of sexy body of Kim Hyung Jun, netizens said, "Fulfill my priority condition of sexy body when I choose boyfriend," "Slender figure yet possess strong abdominal muscles," "The body of inverted triangle six pack abs is sexy," "Aren't him the youngest in SS501?" "Not inferior than models" and so on.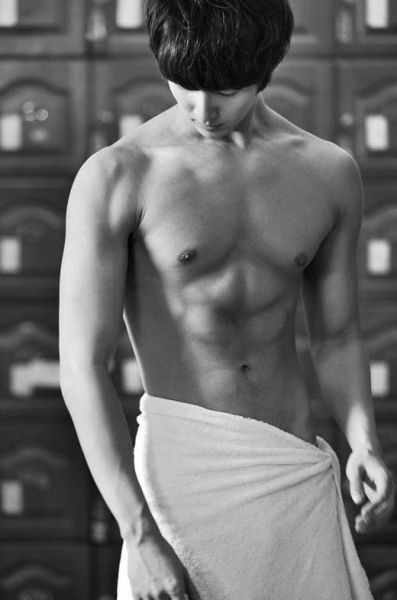 The bare naked chest while swimming of Kim Hyung Jun who won the praise for his stable acting is staged on episode 8 of Glowing She broadcast on February 18th, 2012.