Kim Hyung Jun improved self-confidence on his body.
On the public shooting of KBS Drama channel TV series Glowing She held on the afternoon of February 2nd, 2012 at the filming set at Pocheon, Gyeonggi-do, Kim Hyung Jun said, "First time starring in drama series, didn't know that there are so many little stories."
Kim Hyung Jun said that "I shot the swimming scene in the swimming pool. I'm pleased with myself on my swimming strength. And I was also first time trying the kiss scene. Everything I done will become my memory."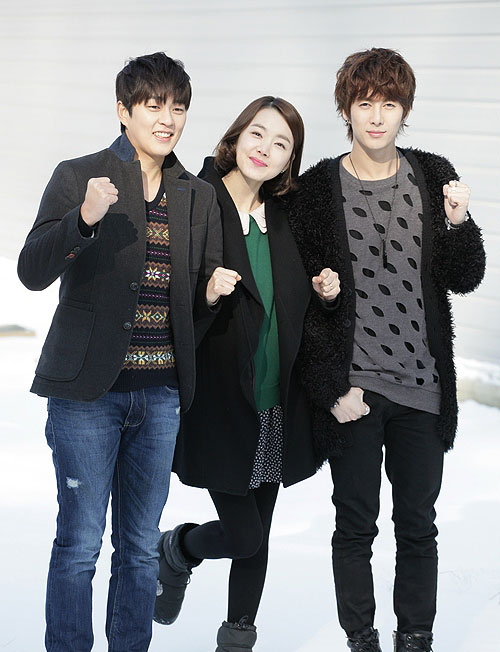 Kim Hyung Jun also confessed, "I am lucky able to meet so many people who is so good. Leaving myself deep impression on the scene at swimming pool. There are also a lot of bathing scenes. Also a lot of stripping scenes but raise my self-confidence. I now have the thought of 'turn up I can also shoot such a scene.'"
So Yi Hyun also said, "Shot the bathing scene, but it feels really good."
Kim Hyung Jun said "I looked at my body, thinking that I have to maintain a good body figure. It's no good if there is extra fat. It's a lie if saying that exercise does not raise the self-confidence. The thought of going to swimming pool again is getting stronger.
Glowing She is romantic comedy drama co-planned by KBS N and CMB, and co-produced by storyTV and SH CreativeWorks.
via Newsen