South Korean singer-actor, Kim Hyung Jun, once again crosses the boundary to film a drama, starring in the role of "heartless man" Jung Min Chae in SBS Plus Monday and Tuesday drama, Late Blossom (aka Love You), to capture heart of female viewers.
In the early episode of "Late Blossom", Min Chae and Yeon Ah (Kim Yoon Seo) are staging a series of funny stories after absurd encounter. Yeon Ah is the social worker at the community center where Min Chae is the welfare staff, although is his boss, but is also an absurd woman who does silly things after drunk. Yeon Ah is not pleased in the eyes of Min Chae, so he has arrogant and indifferent towards her, although the personality is very unattractive, but charm that is exuded all the time is hard to hate. The two persons are still quarrelsome lover to date, but they will be in contrast with the elderly loving couple of Jung Young Sook and Lee Soon Jae to stage a youthful young love.
In addition, the tragic past of Min Chae is also been shown. The legendary top program designer Min Chae rejected the ultra-high salary offer from big corporation, and every day rides a luxury motorcycle to "swagger through the streets," the action as if he is a son of the rich, but who knows he also has the scars that are difficult to touch.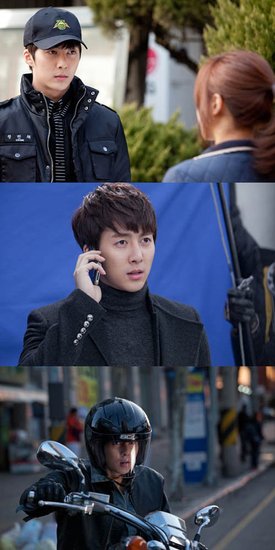 via TVDaily