The lead actor and actress of KBS Drama cable channel drama series Glowing She (My Shining Girl), So Yi Hyun and Kim Hyung Jun are staging a street kiss scene.
On March 9th, 2012, production team released the stills of Kim Hyung Joon and So Yi Hyun kissing on the street, raising the anticipation of many viewers.
Kang Min (played by Kim Hyung Jun) looks at Jun Ji Hyun (So Yi Hyun) whom gave a feeling that is not going to accept him, thereupon suddenly kisses her on the street full of crowd. Kang Min as the popular singer, and Jun Ji Hyun is also insider of entertainment industry, thus the kiss of both persons instantly attracted a crowd of onlookers, and some passers-by even pulled out their cellphone or camera to shoot.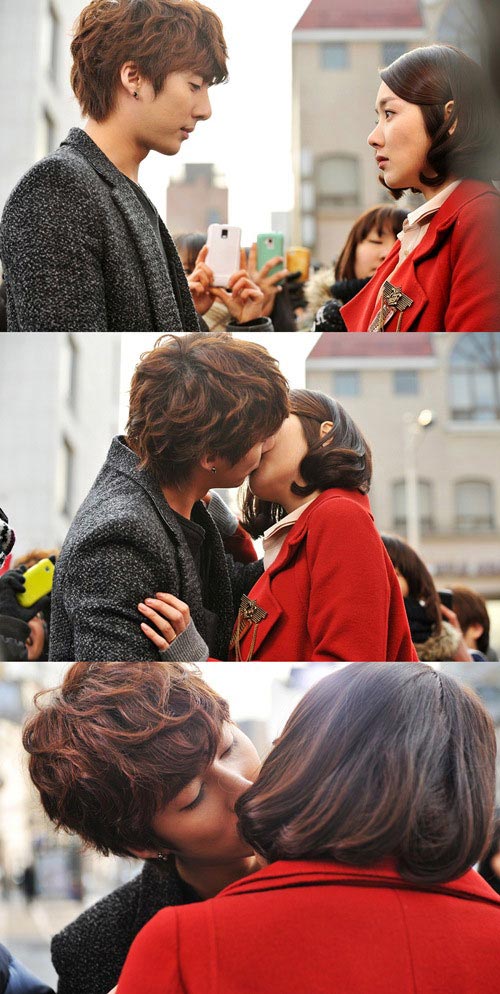 What will happen to the tangled love triangle between Jun Ji Hyun, Kang Min and Yong Woo (played by Park Kwang Hyun) that is entering a climax due to the kiss? The future story development is raising the audience's curiosity.
via TVDaily