Kim Hyung Jun who is originally member of SS501 is holding a total of 6 concerts at Japan's Osaka, Nagoya and Tokyo from March 29th, 2012 to April 7th, 2012. It's expected that 8000 audience will attend the concerts.
The theme of upcoming Kim Hyung Jun's Japan tour is "Kim Hyung Jun 2012 First Story in Japan." On this tour, Kim Hyung Jun will perform many new songs for the fans in Japan, and will also show the video clips filming during his daily life and work. The Glowing She (My Shining Girl) starring Kim Hyung Jun is currently airing in Japan on KNTV, thus Kim Hyung Jun will also take the opportunity to promote the drama series.
The person in charge in the management agency of Kim Hyung Jun said that Kim Hyung Jun has prepared a lot of wonderful programs for this Japan tour, will not let down the Japanese fans who have waited for a long time for the event.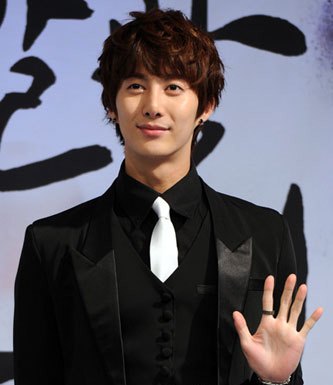 After the end of Japan tour, Kim Hyung Jun will return to Korea to participate in the filming of Late Blossom.