Singer actor Kim Hyung Jun revealed his feelings on his first challenge of acting.
At the KBS N drama series Glowing She (Sunshine Girl) production press conference held on the 3 o'clock afternoon of January 4th, 2012 at Ambassadors Hotel, Yeoksam-dong, Seoul, Kim Hyung Jun said, "Although I may be not very good in acting, but I will working hard, until given the recognition."
Kim Hyung Jun said: "There is a big gap with my original image when acting, thus fans may have a lot to worry about. But every time I heard such comments, I will work harder. Because Because this is my first drama, I hope everyone can smilingly give me understanding and care." The performance of Kim Hyung Jun when acting is a great disparity from singing. He said, "When standing on stage as a singer, I can immediately feel the response from audience, but it's not such a case in acting, I feel like fighting alone." He continued, "Frankly speaking, acing is very difficult, but because I get help from a lot of people, so I can enjoy the filming process just like I can enjoy the stage, I think this will be a very good drama."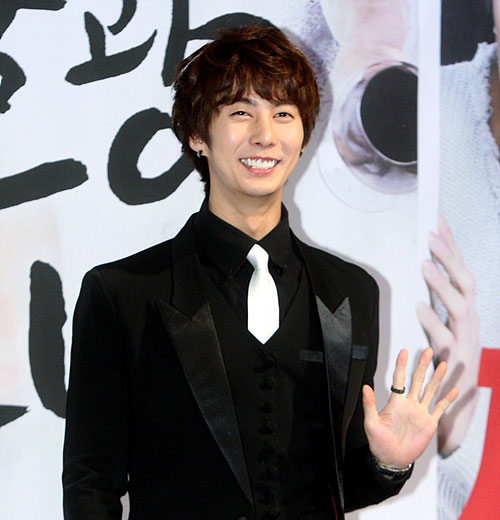 Kim Hyung Jun is playing the role of Kang Min, who becomes a top star with his killing smile. In the drama, he falls in love with So Yi Hyun who is playing the role of entertainment show writer that helps him to settle the gossip. Director Lee Jung Pyo said, "This is a cheerful and lively drama, which tells the story of an entertainment writer career in TV station. In the drama there is a lot of interesting roles, please look forward to it."
Glowing She premieres on 10pm of January 7th, 2012.
via Chosun