Kim Jung Eun made public the photo of receiving gift.
On January 28th, 2012, Kim Jung Eun published a photo through her Twitter account, and tweeted, "Certification photo. Thank to my fans. There is snack to eat on the filming set again. Although the weather is very cold, but it's sweet in the heart, I will enjoy it and put in efforts to shoot. Very grateful."
The photo published by Kim Jung Eun was taken by her on the shooting scene of TV Chosun's The Korean Peninsula. In the photo, Kim Jung Eun held the snack and coffee given by the fans, and smiled sweetly.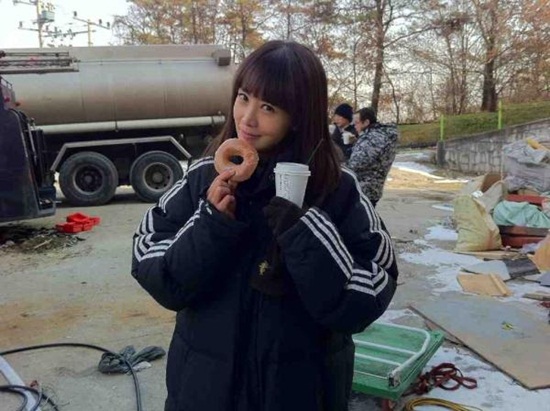 Netizens commented on the photo, "Kim Jung Eun is nice to certify the gift of fans," "Very shining on the set," "The fans are power," "Cheers up, hope to see great acting" and so on.
via Newsen