Kim Ki Bum revealed his chocolate abs specifically for tvN drama series "I Love Italy".
The lead actors Park Ye Jin, Kim Kim Bum, and Yang Jin Woo attended the production press conference of the tvN drama series "I Love Lee Tae Ri" held at Yeongdeungpo, Seoul on June 21st, 2012.
"I Love Lee Tae Ri" tells the story of a 14-year-old boy suddenly turned into a 25-year-old mature youth in one morning, and falls in love with a rich girl.
Kim Ki Bum is playing the role of hero Geum Eun Dong.
Previously, Kim Ki Bum showed off his six-pack abs through the drama series, attracting everyone's attention.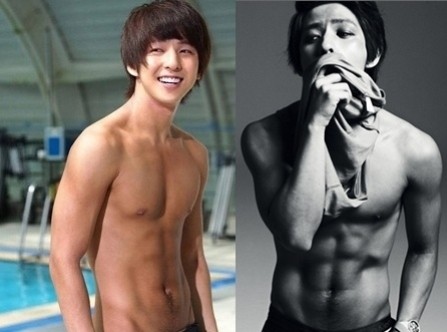 Kim Ki Bum said, "In order to portray even more perfectly the role in the drama, I carried out six weeks of bodybuilding, although exercised a lot, but still have some inadequacies. Feel very pity, I can do it better."
In addition, Kim Ki Bum also said, "Because of the muscles that are trained by the exercise, my weight seems to have become heavier."