The inexplicable back hug of Shin Ha Kyun and Kim Soo Hyun is made public and drawing public concerns.
In the episode 7 of KBS 2TV Monday and Tuesday drama series Brain, the neurosurgeon Lee Kang Hoon (played by Shin Ha Kyun) and beauty clinic chaebol 2nd generation representative Jang Yoo-jin (played by Kim Soo Hyun) is engaging in back hug.
Before this, Kang Hoon who believes in his own strength and has high self-esteem did not waver under that blunt and straightforward courtship from Yoo Jin. Kang Hoon is arrogant to always refuse the glamorous 2nd generation chaebol Yoo Jin.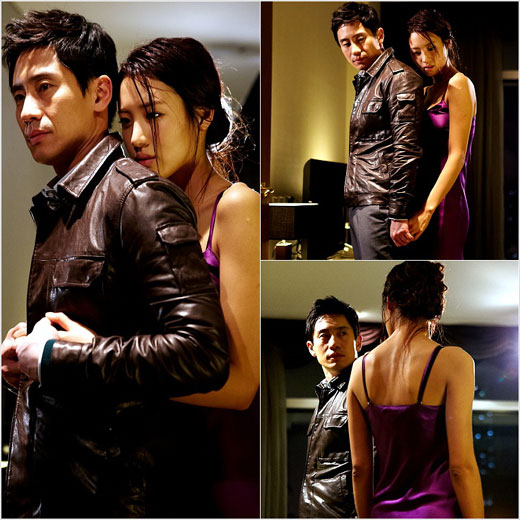 Because of the delicate relationship between Kang Hoon and Yoo Jin, the rather baffling back hug is bound to be the focus of attention. Especially when Yoo Jin is just wearing sexy lingerie, and posing expressions in the eyes that have significant meaning. "I will become your wings," proposing to Kang Hoon without scruple. Facing with crisis, whether Kang Hoon wavers has became a concern.
In fact, viewers have expressed that they're curious about other side of Kang Hoon who just started the love line with Yoon Ji Hye (played by Choi Jung Won) through the "bubble gum kiss."