Kim Soo Hyun who stirs up the TV series The Moon that Embraces the Sun syndrome, has the usual passion for running, cycling and mixed martial arts. But because of a series of activities for drama series, movie and CF, he is very tired, and said that would like to have a good sleep.
The current him stand at some state between mischievous teenager and man who is hard to close by at will, and between sincere eyes and brows when missing someone and fiery eyes when staring attentively. At such crossroads, he possess both at the same time.
On March 21st, reporter met Kim Soo Hyun (24 years old). He who shook the soul of women in South Korea by virtual of drama series The Moon that Embraces the Sun, also accepted various CFs for notebook computer, beer and etc. Reporter first mentioned the topic of state to him who quickly ascended the pinnacle of the acting career.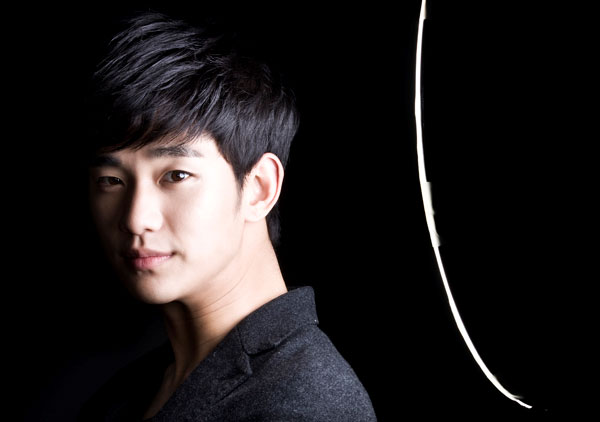 – This is regarded as the biggest advantage as an actor, right?
"It is often said to me that I have both the appearance of a teenager and a man, this seems to be more advantageous in acting. So does the feeling gave by facial features, so the range of performance becomes relatively wider. In fact, my eyes and nose does not count as handsome. It seems that because so it happens to be just right. As the appearance is normal, so it does not hinder performance."
(* On March 24th, 2012 in KBS' Entertainment Broadcast Show, Kim Soo Hyun also talked nonsense, answering that his appearance, personality and physical strength belong entirely to the "inferior.")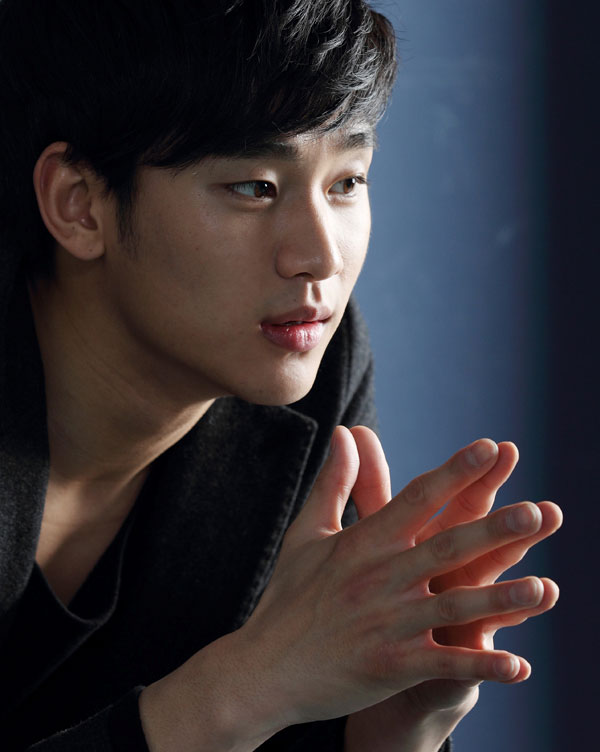 – Hwon in The Moon that Embraces the Sun is a fictional character. It seems like there is character that worth making reference to, what was you used as a reference?
"He is a very charming character, has the leadership style of a king, yet infatuates to a woman, making me very distressed. At the beginning, when seeing the script, at that time Deep Rooted Tree was airing, I carefully watched the performance of senior Han Suk Kyu. But the personality of the characters is different, so it's not impossible to learn even if I wanted to. I began to practice alone, but very afraid to to say opening lines. Later, once and for all, I began from the lines of child actors, finding the feelings. Then, I also read the manga Sōten Kōro, and felt that I have found the feelings. Sōten Kōro is a manga that is drawn based on Cao Cao as protagonist. Cao Chao and Hwon has a lot of similarities. The decisiveness in politics, masculinity, and the explosive force in love, everything is very similar."
– The scenes where you are crying caused a lot of discussions, how do you feel?
"During acting I'm not good at calculating, I won't think 'because it's a fight scene, so the sound should be like this,' 'because wanted to share the love, so have to do like this.' I only want to simply express, want to perform as much as possible the essence, substance and the things I felt. Since small, I love to cry."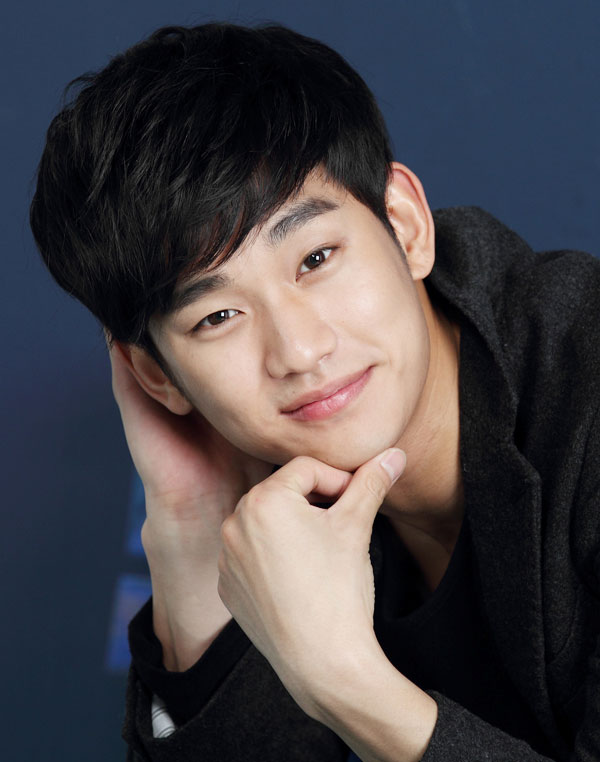 – You are a crybaby? Does not look like it at all!
"I really like to cry, I am referring to the mood that sheds tears. (Laughs) When moved, it can't be hidden, all shown on face. When want to cry, I always watch cartoon that similar to Grave of the Fireflies. When overly concentrating, I can cry out in just 5 minutes into watching."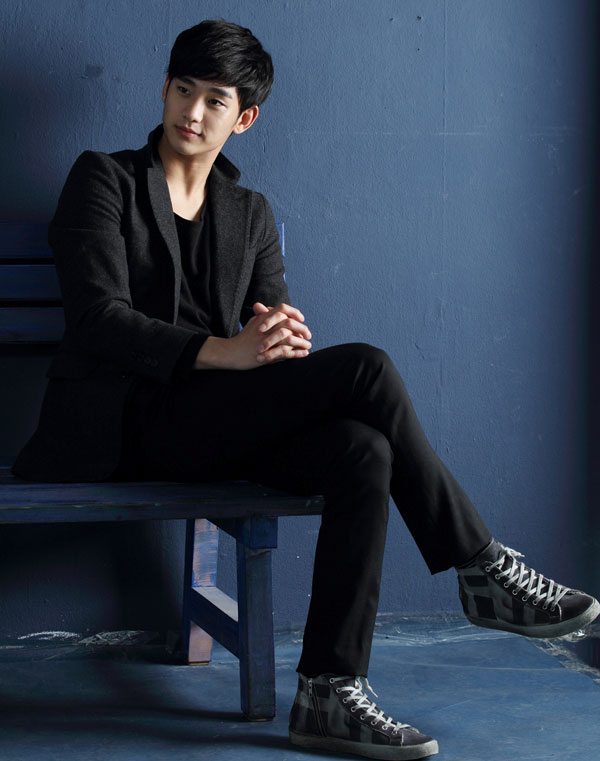 Kim Soo Hyun used to be introverted and quiet child, he did not quite able to express his feelings, and not dared to look people in the eye. Until one day in high school, his mother asked, "Soo-hyun, do you want to become an actor?"
This was the beginning of his acting career. He entered the drama club, played the role of long-winded wizard in "A Midsummer Night's Dream." When thinking about "contacting with people, slightly opening the door of heart, tearing down the barrier in heart, becoming a real man," he decided to be actor for life. Later, after the teenage role in TV series Will It Snow For Christmas? and Giant, to Sam-dong in Dream High, and finally became Hwon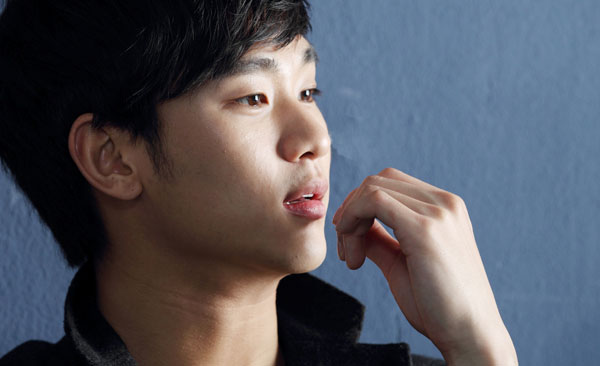 – You do not get influenced by father? (* Kim Soo Hyun's father, Kim Chung Hun was the lead singer of 1980s rock band "Seven Dolphins.")
"My growing up was really ordinary. Although I like to sing, but nothing special. Even recently, I still take the subway to karaoke room with best friends, life is very ordinary."
– You are evaluated as 'actor over 20 years with superior acting skills.' What do you think Kim Soo Hyun over 30 years would look like?
"Should become a perfect man. (Laughs) Becoming deep, heroic, and also distributing delicate scent. I want to exude the charm that is similar to movie actor Christopher Waltz. I most want to be 'trusted actor,' acting for life is my dream. Hope that the upcoming summer movie The Thieves will success. I also played a very romantic man in the drama, although he is a thief."
– The OST you personally sang, The One and Only You, is getting rave reviews, do you think of start singing?
"I like singing, also like to listen to music, but cannot have both fish and bear's paw. Now I just want to focus on acting."
via Joongang Daily