On June 5th, 2012, MBC miniseries "I Do I Do" published the intimate photos of Hwang Ji An (Kim SunA) and Park Tae Kang (Lee Jang Woo), increasing the audience's curiosity.
In the episode 3 of "I Do I Do" broadcast on June 6th, 2012, Lee Jang Woo takes off his lovely posture of innocence, and appears with a stylish masculine charm that is full of strong imposing manner. In a narrow space, Park Tae Kang firmly grabs the hands of Hwang Ji An, and gazes at her with a deep eyes. Hwang Ji An stares at Park Tae Kang with a not yielding momentum, at the intimate moment of the lips of two persons are about to touch, the tension of the plot also rose, attracting expectations.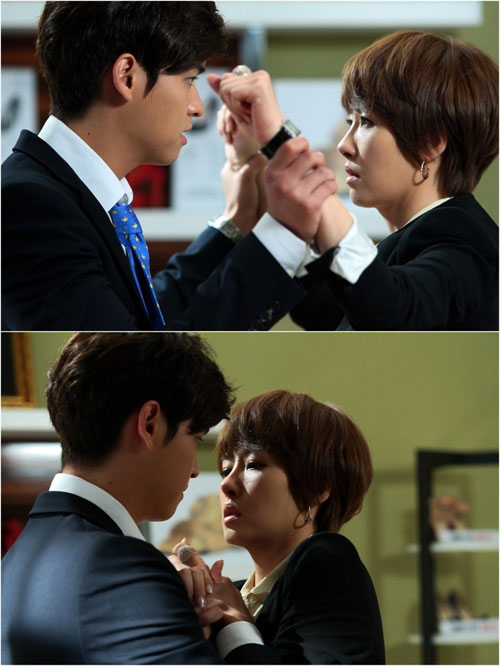 Netizens who saw the scene said, "What kind of progress will their relationship undergoes?" "Hwang Ji An a little moved," "Lee Jang Woo's stylish man's charm is too handsome, want to watch it quickly," and so on.
via bntnews