Actress Kim Sun Ah has a new nickname.
Kim Sun Ah is showing off her slender and slim curvy beauty in the MBC Wednesday and Thursday drama "I Do I Do" which premiered on May 30th, 2012, and won the praise of "absolutely beautiful leg" in just 2 episodes.
Management agency said, "In the drama she plays the role of shoe designer. So she wears a lot of shoes. Only with beautiful legs, the shoes can be more prominent. Every scene of her wearing shoes and every walking scene will highlight the legs, arousing even more audience's attention."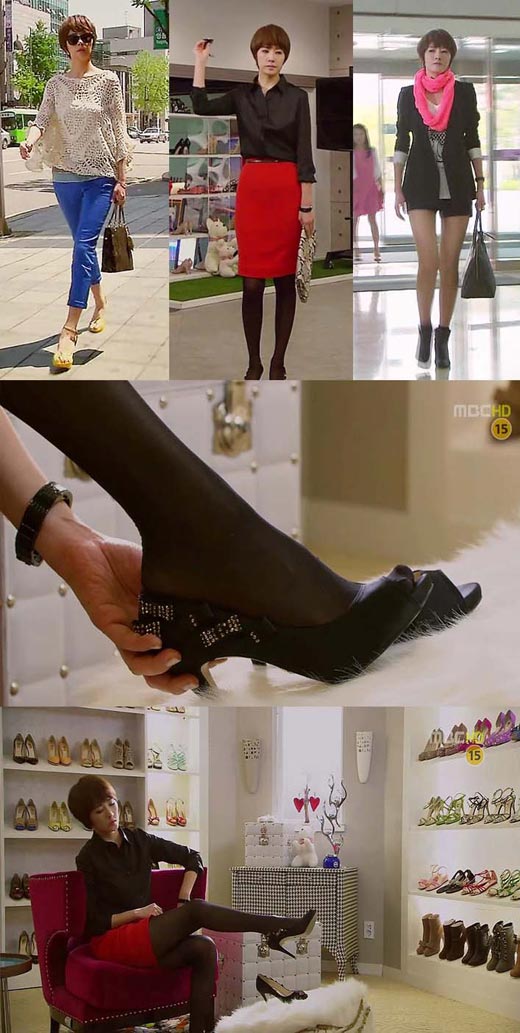 In addition to the legs, her beautiful body curve also become a topic of discussion. Management agency said, "When filming the previous drama 'Scent of a Woman', she slimmed down by 14kg, and until now she still maintains the weight. In 'Scent of a Woman', Kim Sun Ah wore loose-fitting clothing, but in this drama, she wore tights that reveal the body figure, so it looks more slender."
"I do I do" is a romantic comedy tells the stories that happened when a well-known shoe designer "leftover lady" (Kim Sun Ah) pregnant with the child of new employee (Lee Jang Woo) after one-night stand.
via Joongang Daily