Korean actress Kim Sun Ah meticulously portrays the many images of anger, hilarious, cold, arrogant and so on in MBC TV drama "I Do, I Do", winning the praise of audience.
Kim Sun Ah is playing the the role of career-style strong woman Hwang Ji An in "I Do, I Do". The awing powerful aura, excellent comedic acting, nuanced interpretation of feelings, fully immersed into the drama and change according to the plot flexibly, have impressed the audience.
Especially in the broadcast of episode 2 on May 31st, 2012, when meeting for the first time with the daughter of president, Na Ri (Im Soo Hyang), she arrogantly raises her head, looking straight and nodding to greet Na Ri, the expression that is full of confident fully demonstrated that cold and arrogant temperament. But Kim Sun Ah whose heart is hurt by abusive words of Tae Kang (Lee Jang Woo), couldn't concealed her inner pain and shed tears, making audience felt sad.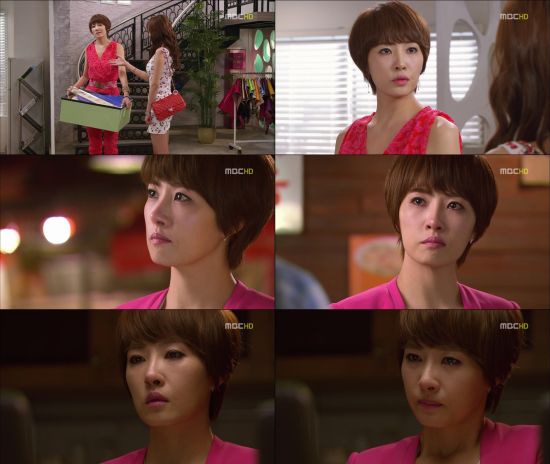 In addition, the viewership rating for episode 2 of "I Do I Do" dropped slightly by 0.7% to 9.8%. Drama of same time slot, "Ghost" starring So Ji Sub and Lee Yeon Hee rated 8.9% while "Bridal Mask" starring Joo Won rated 12.4%.