Pilot who safely delivers the passengers to destination, woman who is harder to become a pilot than man, a TV series which tells the story of the growth of female pilot is about the meet with the audience.
SBS drama series, Take Care of Us, Captain, will debut from the evening January 4th, 2012 at 9:55 pm. The drama centers around the world of pilot who has professionalism and enthusiasm, depicting the life of cabin crews, aviation controllers, maintenance workers and other aviation peoples.
After becoming famous with Boys Over Flower, Ku Hye Sun develops into directing, arts and other fields. In the drama, Ku Hye Sun is playing a young passionate but good-hearted co-pilot Han Da Jin. While Ji Jin Hee is playing the role of youngest Boeing 747 airliner captain Kim Yoon Sung who looks cold but warm-hearted.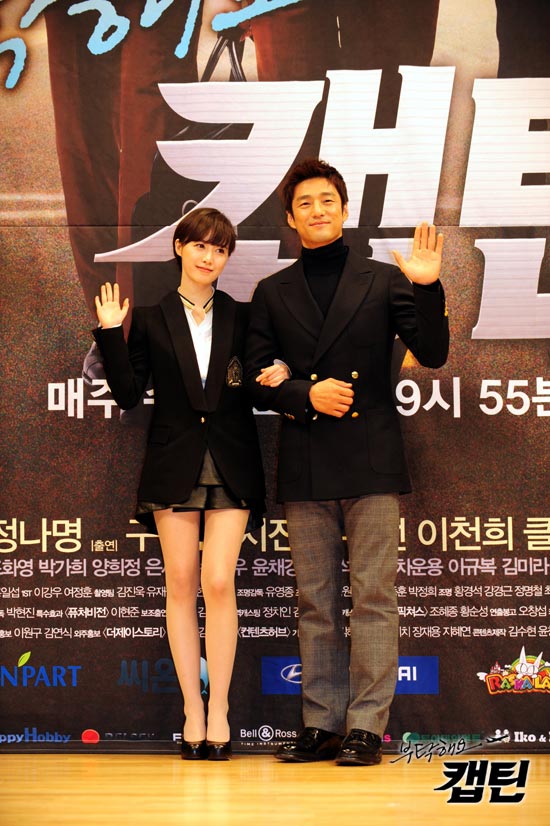 On the press conference on January 3rd, 2012, Ku Hye Sun said, "Now the status of women has improved a lot, but there are still many things that different to achieve. Through this drama I have changed a lot, I would like to show to the audience the side of my change." Ji Jin Hee said, "I decided to star in the drama as the role of the captain is very charming. In the drama, Kim Yoon Sung overcomes the pain of the past to grow, I hope it can get resonance with the audience."
In addition, the role of chief purser Choi Ji Won is played by Yoo Sun, while free-spirited personality but extraordinary skillful air traffic controller Kang Dong Soo is played by Lee Chun Hee.
via Chosun